HHO Carbon Cleaning for Improved Performance and MPG
HHO Carbon Cleaning Benefits

A clean engine is an efficient engine and offers the following
More Responsive
Lower Emissions
Better Fuel Efficiency
Smoother Performance
Restoration of lost power
Restoration of lost Torque
It can also help to clean turbos, injectors, pistons, EGR and DPF
Longevity of engine
Reduced repair costs
MPG Tuning HHO Carbon Cleaning, should not be confused with some of the cheaper carbon cleaning solutions on offer.
As with remapping, the effectiveness of HHO carbon cleaning, between cheap amateurs and professionals is like chalk and cheese.
There is a vast difference between the cheap services on offer and the results offered by professionals whilst you might find a cheaper price, you won't find a better service.
Why is our clean so effective?
We do not use simple potassium hydroxide (that has little or no cleaning effect), we only use specific high-quality electrolytes for optimal results.
The electrolytes we use, are a blended mix of 16 different chemicals, designed specifically for the effective carbon cleaning of internal combustion engines allowing us to clean vast amounts of carbon build-up, that cheaper solutions don't.
Our process will burn off up to 85% of the carbon deposits that are preventing your engine from running at full capacity.
Why Hydrogen?
Hydrogen has a very high energy density, reaches over 2000 C when directly burnt, and achieves a combustion rate of up to 5 times more than other types of fuel.

Many studies have shown that it reduces the duration of the combustion process, increases thermal efficiency, burns off disintegrates and removes carbon deposits.

By cleaning your engine on a regular schedule you will maintain engine performance, fuel efficiency and reduce the risk of costly repairs that can be caused by carbon buildup.
Post-HHO Clean For best results, we also recommend that you take a 25-30 minute drive above 3000 rpm (low gear) to remove any residual in the exhaust.
Preventative Measure
As with normal vehicle servicing, we recommend a HHO carbon clean every year or 10,000 miles to maintain engine efficiency and increase engine life
Pre-Clean Dealer Level Diagnostics.
Before we start the cleaning process we run a dealer level diagnostic test, delete faults, and produce a printed report for you to keep.
This is to ensure there are no underlying conditions that you should be aware of, any faults recorded to the ECU will be shown on the report and will enable you to act on any faults that need to be addressed urgently.

What Is HHO Carbon Cleaning?

As an engine burns fuel, it creates sooty carbon deposits, HHO carbon cleaning is a process used to help loosen and remove excessive carbon deposits.

How Does the HHO Cleaning Work?
Hydrogen´s higher burn temperature and explosive force are such that it cleans the soot/carbon that accumulates in the engine and exhaust system.

When driving, your engine will operate at high temperatures so for optimal effectiveness, we have created a way to achieve the same effect, while simply running on idle.
The hydrogen burns at a high temperature so the engine will reach the optimal temperature at idle, during this process the hydrogen is stripping the carbon from the surfaces of the engine and various parts.
What is the problem with carbon buildup?

Over time deposits build up throughout the combustion system causing poor engine efficiency, resulting in reduced performance and fuel efficiency.
Part of your regular vehicle maintenance plan
In the same way that it is recommended your vehicle is serviced on a regular basis, it is now also recognised that cleaning the internals of your engine has a beneficial effect on engine longevity and operational efficiency.
Symptoms of carbon buildup can include
Increased Fuel Consumption
Reduced Responsiveness
Increased Emissions (MOT Failure Possible)
Possible DPF/EGR/ Injector Issues
WARNING: don't leave it until you have an issue, or it might be too late to avoid more expensive repairs, stay on top of your regular servicing and include a professional HHO carbon clean.

Why use MPG Tuning for your HHO carbon cleaning
Over 350 Five Star Reviews for customer service and results
Most Powerful Carbon Cleaning Solutions Available
Specially formulated Koh mix to create the purest hydrogen possible.
Free Dealer Level Diagnostic Test and Printed Report (normally £55 alone)
One of The UK's Leading ECU Remapping Companies

It's Not a Magic Wand

If you wait for your DPF/EGR or injectors to die before having our HHO high power clean, don't expect us to resurrect the dead, it might help (depending on how much carbon build-up you have) but this is something you should do as a preventative measure and part of your regular maintenance.
How Long Does It Take?
1 hour (stage 1) for most vehicles, which includes a full diagnostic test and report or 1hour 30mins (stage 2) HHO carbon clean process, which includes a full diagnostic test and report.

If your car is high mileage, hasn't previously had a carbon clean or you have a specific issue with emissions/egr/dpf you might decide that stage 2 clean is the best option for the first visit.

Please Note: We cannot provide a guarantee that an HHO carbon clean will fully recover a clogged EGR or DPF, if it has been too long the build-up of carbon/soot might be too great to save the part in question
Pricing
£79.00 per vehicle – Diagnostic test, report, and treatment (1-hour total) stage 1 treatment
recommended as a preventative treatment

£139.00 per vehicle - Diagnostic test, report, and treatment (1 hour 30 total) stage 2 treatment
recommended as an initial treatment for vehicles that haven't had treatment previously or are experiencing any minor performance issues
Vehicle Requirements for HHO Treatment
Minimum ½ tank fuel so there is no chance of it running out during a stage 1 or stage 2 treatment
You must confirm you have checked and topped up fluids (i.e., Oil and Coolant)
Appointments are required so that we can give you our full attention


⭐️⭐️⭐️⭐️⭐️ Over 350 Genuine 5 STAR REVIEWS




IMI Certified Tuning Specialist

MPG Tuning Ltd
Unit 44 Rumerhill Business Estate
Cannock, Staffordshire, WS11 0ET
www.mpgtuning.co.uk
www.remappingstaffordshire.co.uk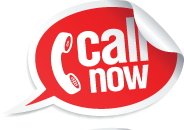 Tel: 01543 466662

MPG Tuning Offer Professional ECU Remap and Tuning services including but not limited to ECU Remapping, EGR Delete, DPF Solutions, HHO Carbon Cleaning, VAG Emissions Recall Scandal Rollback, Tricore Processor Programming, Boot Mode and Traditional Chip Tuning.


MPG Tuning is based in Cannock Staffordshire but serve customers from further afield typically from the following areas, Lichfield, Burntwood, Rugeley, Stafford, Brownhills, Walsall, Wolverhampton, Birmingham, Tamworth plus many more areas throughout the West and East Midlands.
© Copyright MPG Tuning 2018 – Monitored by OC-RiS