Benefits of Remapping Vs Diesel Tuning Boxes
If you're looking to boost your car's performance, remapping and diesel tuning boxes are two options to consider. But what are they, and how do they work? In this article, we'll explore the ins and outs of remapping and diesel tuning boxes, including the different types of tuning available and the benefits they offer.
What is Remapping?
Remapping, also known as ECU tuning or chip tuning, involves altering the settings on your car's Engine Control Unit (ECU) to improve performance. The ECU controls a wide range of factors that affect your car's engine, including fuel injection, turbo boost pressure, and ignition timing. By adjusting these settings, a remap can improve power and torque, increase fuel efficiency, and enhance throttle response.
There are several ways to remap your car, including:
OBD Remapping: This involves plugging a device into your car's OBD port to read and modify the ECU data. It's a quick and simple process that can be done in minutes, but it can also be limited in terms of how much of the ECU data can be read.
Bench Tuning: This involves removing the ECU from your car and modifying it on a bench. It allows for more extensive reading of existing data but can be more time-consuming and expensive.
What is a Diesel Tuning Box?
A diesel tuning box is a device designed for diesel engines. Diesel engines are known for their durability and fuel efficiency, but they can also be improved with the right tuning. Diesel tuning boxes can improve power and torque, increase fuel efficiency, and reduce emissions, but they can never make the same improvements as a professional remap. A diesel tuning box, regardless of make or model cannot overcome the various limiters set in the engine management system.

As an example the tuning box might be able to trick the ECU into injecting more fuel and improving power, however, once the torque limits in ECU software are reached, they will cut in regardless of how much fuel is injected into the engine, a remap allows new torque limits to be set meaning that you will not only get more torque, you will also get it right up to the rev limiter.
There are two main types of diesel tuning, remap or tuning box
Plug-and-Play Tuning box: This involves plugging a device into your wiring loom that tricks the ECU into injecting more fuel and typically raises rail pressure. It's a simple and affordable option, but it's like using a hammer in place of a precision screwdriver when compared to a professional remap
Remapping offers a range of benefits, including:
Improved Performance: By optimising the ECU settings, remapping and diesel tuning boxes can improve power and torque, as well as throttle response, but the effects are limited by the ECU software, which is why a remap is the preferred option as it actually provides the ECU with new instructions rather than trying to trick it in the same way a diesel tuning box does.
Increased Fuel Efficiency: By adjusting the fuel injection settings, remapping can improve fuel efficiency and reduce your overall fuel costs.
Reduced Emissions: Remapping can also help reduce emissions by optimising the engine's performance.
Tailored to Your Needs: Whether you're looking for maximum power or improved fuel efficiency, remapping can be customized to your specific needs and driving style.
In conclusion, remapping is an effective way to improve your car's performance. Whether you choose OBD remapping, bench tuning, or service mode tuning, make sure to choose a reputable tuning company with the knowledge and expertise to get the job done right. With the right tuning, you can enjoy improved power, fuel efficiency, and overall performance from your car.
IMI Certified Tuning Specialist

MPG Tuning Ltd
Unit 44 Rumerhill Business Estate
Cannock, Staffordshire, WS11 0ET
www.mpgtuning.co.uk
www.remappingstaffordshire.co.uk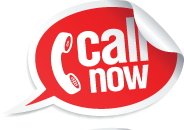 Tel: 01543 466662
MPG Tuning Offer Professional ECU Remap and Tuning services including but not limited to ECU Remapping, EGR Delete, DPF Solutions, VAG Emissions Recall Scandal Rollback, Tricore Processor Programming, Boot Mode, and Traditional Chip Tuning.


MPG Tuning is based in Cannock Staffordshire but serves customers from further afield typically from the following areas, Lichfield, Burntwood, Rugeley, Stafford, Brownhills, Walsall, Wolverhampton, Birmingham, Tamworth plus many more areas throughout the West and East Midlands.
© Copyright MPG Tuning 2018 – Monitored by OC-RiS