Discover the Benefits of Professional Remapping for Your BMW 325D
If you own a BMW 325D, then you know that it is an impressive car. It has plenty of power and performance, but what if you want to take it one step further? As it turns out, professional remapping can help you do just that.
Not only will it give you extra power, but also improved power delivery, removal of flat spots, and much more. Plus, with over 400 five-star customer reviews and 17 years of experience, MPG Tuning won't disappoint. Let's look at the full range of benefits that professional remapping can provide BMW 325D owners.
Improve Power and Power Delivery
Remapping your BMW 325D will improve both its power and power delivery. In other words, not only does it increase the amount of horsepower your engine produces, but also ensures that this added power is delivered smoothly and without any disruption or lag. This means that all those extra horses are put to good use - you won't feel them struggling to break free from beneath the hood as they often do in a standard vehicle.
Remove Flatspots
Flatspots are areas in an engine's performance curve where there's a sudden drop in torque or horsepower. Remapping your vehicle helps to eliminate these by smoothing out the performance curve so that any dips or drops in power are eliminated—your engine will be running at peak efficiency no matter what speed or rpm you're driving at.
Safer Overtaking
When driving on highways or motorways, being able to safely overtake slower-moving vehicles is essential for getting to your destination on time safely, and without delay. With increased power output from remapping your BMW 325D comes improved overtaking capability—you'll be able to quickly pass slower cars on the road with ease and confidence knowing that you have plenty of extra horses under the hood when needed most.
Quicker Away From Busy Junctions
Another great benefit of remapping your BMW 325D is quicker acceleration away from busy junctions or intersections when waiting at traffic lights or stop signs. Not only does this ensure that you don't get caught up in gridlock traffic jams caused by impatient drivers getting away too slowly, but also ensures that you're always ahead of the pack when navigating through city streets during rush hour traffic periods.
Improved MPG
The final benefit we'll discuss here is improved fuel economy (MPG). While some people might think that adding more horsepower would automatically lead to worse fuel economy, this isn't necessarily true—engine remapping actually helps increase MPG due to optimized engine performance leading to more efficient burning of fuel which translates into better MPG overall!
All in all, professional remapping for a BMW 325D offers many benefits including improved power output & delivery; removal of flatspots; safer overtaking; quicker acceleration away from busy junctions; and improved MPG gains overall!
With over 400 five-star customer reviews and 17 years of experience in providing high-quality engine tuning services, MPG Tuning won't let you down! So if you're looking for a way to enhance your driving experience while saving money on gas costs at the same time then don't hesitate—give them a call today! 01543 466662​
IMI Certified Tuning Specialist

MPG Tuning Ltd
Unit 44 Rumerhill Business Estate
Cannock, Staffordshire, WS11 0ET
www.mpgtuning.co.uk
www.remappingstaffordshire.co.uk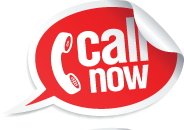 Tel: 01543 466662
MPG Tuning Offer Professional ECU Remap and Tuning services including but not limited to ECU Remapping, EGR Delete, DPF Solutions, VAG Emissions Recall Scandal Rollback, Tricore Processor Programming, Boot Mode, and Traditional Chip Tuning.


MPG Tuning is based in Cannock Staffordshire but serves customers from further afield typically from the following areas, Lichfield, Burntwood, Rugeley, Stafford, Brownhills, Walsall, Wolverhampton, Birmingham, Tamworth plus many more areas throughout the West and East Midlands.
© Copyright MPG Tuning 2018 – Monitored by OC-RiS