Ford Fiesta 1.6 TDCI Performance Remap Cannock Staffordshire
The customer wanted to release as much "mechanically safe" performance as possible and wasn't disappointed.
Power Output
Standard 95hp

​

Tuned 122hp
Torque Output
Standard Torque 215nm

​

Tuned Torque 273nm

HOW THE POWER IS DELIVERED
The most important factor is how the power you do have, is delivered.

It needs to put a smile on your face, numbers on paper don't give your senses a rush in the same way exhilarating power delivery does.

Customer feedback: Had my fiesta 1.6tdci done today and the difference is absolutely amazing top bloke as well.
LET US PUT A SMILE ON YOUR FACE TODAY

You can improve your driving enjoyment as well as making it safer and more fuel-efficient.

Some cars are seriously underpowered due to software restrictions applied at the time of manufacture, leading to lack of response and sluggish pull away from busy junctions as well more dangerous overtaking

⭐️ Improve Throttle Response
⭐️ Improve Acceleration
⭐️ Remove Flat Spots
⭐️ Put A Massive Smile on Your Face
⭐️ IMPROVE MPG - Save Money Every Journey


Spread The Cost with Our 4 Month PAYMENT PLANS

With prices starting from only £75.00 per month on our 4-month payment plan, you can enjoy all of the benefits shown above now rather than saving up.

"Vehicle Dependent" In some cases, your Saving On Fuel over the year will actually cover the cost of remapping and is therefore effectively FREE...

⭐️⭐️⭐️⭐️⭐️ Over 280 Genuine 5 STAR REVIEWS

TRIED & TESTED Data Calibrations Guarantee Mechanically Safe, Yet Impressive Results.

WHY DRIVE A STANDARD VEHICLE when you can vastly improve driving enjoyment and fuel efficiency?

Why should you choose MPG Tuning? www.whympg.co.uk

IMI Certified Tuning Specialist

MPG Tuning Ltd
Unit 44 Rumerhill Business Estate
Cannock, Staffordshire, WS11 0ET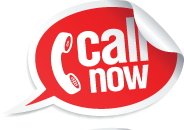 Tel: 01543 466662

MPG Tuning Offer Professional ECU Remap and Tuning services including but not limited to ECU Remapping, EGR Delete, DPF Solutions, VAG Emissions Recall Scandal Rollback, Tricore Processor Programming and bench mode.


MPG Tuning is based in Cannock Staffordshire but serves customers from further afield typically from the following areas, Lichfield, Burntwood, Rugeley, Stafford, Brownhills, Walsall, Wolverhampton, Birmingham, Tamworth plus many more areas throughout the West and East Midlands.
© Copyright MPG Tuning 2018 – Monitored by OC-RiS