FORD TRANSIT CUSTOM ADBLUE ® SYSTEM - CUTTING-EDGE ADBLUE ® SYSTEM OVERRIDE SERVICE BY MPG TUNING
At MPG Tuning Ltd, we are thrilled to introduce an innovative emergency solution tailor-made for Ford Transit Custom vehicles, designed to safeguard against breakdowns and ensure a seamless driving experience. Our cutting-edge AdBlue System Override service has been developed exclusively for Ford Transit Custom owners, providing a temporary remedy that enables your vehicle to remain operational while you make arrangements for a thorough system parts replacement and a lasting repair in collaboration with your authorized Ford Transit Custom dealer.
Boosting Emissions System Reliability
Picture this: you're faced with a non-start scenario or the imminent threat of your Ford Transit Custom not starting. That's precisely where our AdBlue System Override service steps in, offering you a lifeline during these critical moments. This carefully designed interim solution is strategically engineered to bridge the gap until you can engage in a comprehensive repair facilitated by your trusted and authorized Ford Transit Custom dealer.
Your Essential Role
We recognize the urgency of maintaining your Ford Transit Custom's peak performance, which is why we proudly present our AdBlue System Override service as a testament to our commitment. It's vital to grasp the purpose of this service – it's meant to provide a temporary resolution, affording you the means to safely reach your destination or secure a grace period for orchestrating a permanent remedy for your Ford Transit Custom's AdBlue system. As a responsible and dedicated Ford Transit Custom owner, the onus falls upon you to promptly initiate the necessary repairs, effectively reinstating your Ford Transit Custom's AdBlue system to its optimal operational state.
Embarking on Your Ford Transit Custom Journey with Confidence
At MPG Tuning Ltd, our core mission revolves around aiding you in navigating challenging circumstances while ensuring your peace of mind on the open road. However, it's crucial to remember that the AdBlue System Override service is not intended to replace a comprehensive, permanent repair. We strongly emphasize the importance of collaborating closely with your authorized Ford Transit Custom dealer to address and rectify the issue holistically.
Drive forward with unwavering assurance, empowered by MPG Tuning Ltd's AdBlue System Override solution, your temporary companion for an uninterrupted Ford Transit Custom journey as you work diligently toward a lasting resolution.
IMI Certified Tuning Specialist

MPG Tuning Ltd
Unit 44 Rumerhill Business Estate
Cannock, Staffordshire, WS11 0ET
www.mpgtuning.co.uk
www.remappingstaffordshire.co.uk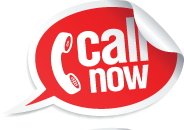 Tel: 01543 466662
MPG Tuning Offer Professional ECU Remap and Tuning services including but not limited to ECU Remapping, EGR Delete, DPF Solutions, VAG Emissions Recall Scandal Rollback, Tricore Processor Programming, Boot Mode, and Traditional Chip Tuning.


MPG Tuning is based in Cannock Staffordshire but serves customers from further afield typically from the following areas, Lichfield, Burntwood, Rugeley, Stafford, Brownhills, Walsall, Wolverhampton, Birmingham, Tamworth plus many more areas throughout the West and East Midlands.
© Copyright MPG Tuning 2018 – Monitored by OC-RiS