Hidden Fuel Savings: The Benefits of a Professional Remap
Remapping your car or van can lead to improved fuel efficiency and potentially save you money in the long run. Here's why:
When a vehicle is remapped, the engine's control unit (ECU) is reprogrammed to optimize its performance. This can lead to several benefits, including better fuel efficiency. The remapping process can make adjustments to the air/fuel ratio, turbocharger boost pressure, ignition timing, and other engine parameters to improve its overall performance.
Maximizing Fuel Efficiency: How a Professional Remap Can Save You Money
One of the primary ways in which a remap can improve fuel efficiency is by increasing the engine's torque output. This means that the vehicle can perform the same tasks with less throttle input, reducing the amount of fuel required to achieve the desired speed or power.
Why a Professional Remap is a Smart Investment for Fuel-Conscious Drivers
As this example illustrates, even a modest improvement in fuel efficiency can result in significant savings over time. For instance, if a diesel vehicle covering 12,000 miles per year at an average of 30mpg could improve its MPG by 10%, it would save £312 per year in fuel costs. This saving could potentially cover the cost of a remap, which could cost around £300, within a year.
Get More Miles for Your Money: The Fuel-Saving Advantages of a Professional Remap
Moreover, since fuel prices are often subject to change, the savings generated by improved fuel efficiency can continue to accumulate year after year, meaning that a remap could potentially pay for itself multiple times over the life of the vehicle.
The Benefits of a Professional Remap: More Power, More Torque, and More Fuel Savings
However, it is worth noting that the actual fuel savings will depend on a variety of factors, including the make and model of the vehicle, its condition, driving style, and the type of driving conditions it is subjected to. Additionally, it is important to choose a reputable remapping service provider to ensure that the remap is carried out safely and effectively without causing any harm to the engine.
Drive Smarter, Not Harder: How a Professional Remap Can Optimize Your Fuel Efficiency
IMI Certified Tuning Specialist

MPG Tuning Ltd
Unit 44 Rumerhill Business Estate
Cannock, Staffordshire, WS11 0ET
www.mpgtuning.co.uk
www.remappingstaffordshire.co.uk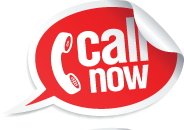 Tel: 01543 466662
MPG Tuning Offer Professional ECU Remap and Tuning services including but not limited to ECU Remapping, EGR Delete, DPF Solutions, VAG Emissions Recall Scandal Rollback, Tricore Processor Programming, Boot Mode, and Traditional Chip Tuning.


MPG Tuning is based in Cannock Staffordshire but serves customers from further afield typically from the following areas, Lichfield, Burntwood, Rugeley, Stafford, Brownhills, Walsall, Wolverhampton, Birmingham, Tamworth plus many more areas throughout the West and East Midlands.
© Copyright MPG Tuning 2018 – Monitored by OC-RiS