MPG Tuning Christmas Lucky Dip
Everyone's A Winner

No Purchase Required

December 1st to December 12th you can take part in our Christmas Lucky Dip.

Win £20, £30, £50 or Even £100 Off Of Your MPG Tuning Remap.
No Cash Alternatives Available

What Prize Will You Win?
How It Works
1. Book in for your Remap
2. At paying, choose a lucky dip envelope and you Win whatever is in it
3. The least you can Win is £20 the most is £100
4. Whatever you Win is deducted from your remap payment


Everyone's A WINNER - not only do you get all the benefits of MPG Tuning Professional Remaps, but you also get a guaranteed minimum of £20 and upto £100 off the cost too.


Merry Christmas
CONTACT US TODAY START SAVING TOMORROW
WHY DRIVE A STANDARD VEHICLE - When you can enjoy a vastly improved driving experience from just £25 per month

𝐎𝐕𝐄𝐑 𝟏𝟖𝟎 ⭐️⭐️⭐️⭐️⭐️ "𝐆𝐞𝐧𝐮𝐢𝐧𝐞" 𝐂𝐮𝐬𝐭𝐨𝐦𝐞𝐫 𝐑𝐞𝐯𝐢𝐞𝐰𝐬 𝐚𝐜𝐫𝐨𝐬𝐬 𝐆𝐨𝐨𝐠𝐥𝐞 𝐚𝐧𝐝 𝐅𝐚𝐜𝐞𝐛𝐨𝐨𝐤

Why should you choose MPG Tuning? www.whympg.co.uk

Spread The Cost with Our 12 Month PAYMENT PLANS

With prices starting from only £25 per month on our 12-month payment plan, you can enjoy all of the benefits shown above Now rather than saving up.

"Vehicle Dependent" In some cases, your Saving On Fuel will actually cover the £25 monthly payment, in which case the remap and associated benefits are effectively FREE...

⭐️⭐️⭐️⭐️⭐️ Over 180 Genuine 5 STAR REVIEWS

TRIED & TESTED Data Calibrations Guarantee Mechanically Safe, Yet Impressive Results.

WHY DRIVE A STANDARD VEHICLE when you can vastly improve driving enjoyment and fuel efficiency?

Why should you choose MPG Tuning? www.whympg.co.uk

IMI Certified Tuning Specialist

MPG Tuning Ltd
Unit 44 Rumerhill Business Estate
Cannock, Staffordshire, WS11 0ET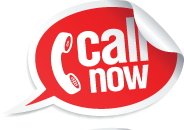 Tel: 01543 466662

MPG Tuning Offer Professional ECU Remap and Tuning services including but not limited to ECU Remapping, EGR Delete, DPF Solutions, VAG Emissions Recall Scandal Rollback, Tricore Processor Programming, Boot Mode and Traditional Chip Tuning.


MPG Tuning is based in Cannock Staffordshire but serve customers from further afield typically from the following areas, Lichfield, Burntwood, Rugeley, Stafford, Brownhills, Walsall, Wolverhampton, Birmingham, Tamworth plus many more areas throughout the West and East Midlands.
© Copyright MPG Tuning 2018 – Monitored by OC-RiS