Pop and Bang Remaps with Crackles
Pop and bang remaps, also known as crackle tunes, have become a popular trend among car enthusiasts in recent years. These remaps alter the engine's fuel and ignition timing to create loud popping and banging noises when the car is decelerating or when the driver lifts off the throttle. While the sound may be appealing to some, pop and bang remaps are a bad idea for several reasons.

Mechanically Harmful
First and foremost, pop and bang remaps can be harmful to your engine. The loud bangs and pops are the result of unburnt fuel igniting in the exhaust system. This can cause excessive heat and pressure build-up in the exhaust, which can damage the catalytic converter, oxygen sensors, and other components. Over time, this can lead to expensive repairs or even engine failure.

UK Legalities
In the UK, modified exhaust systems that produce excessive noise or emissions are against the law. If caught, you could face fines, points on your license, or even have your car impounded.
Even if pop and bang remaps are legal in your area, they can still be a nuisance to others. The loud noises can disturb people in nearby homes, businesses, or public areas. This can lead to complaints, and you may even be asked to stop driving your car altogether.
Impact On Performace
Additionally, pop and bang remaps can have a negative impact on your car's performance. The altered fuel and ignition timing can affect the engine's power output, fuel efficiency, and overall drivability. The popping and banging noises may be entertaining for a short time, but they can quickly become annoying and distracting, especially on longer drives.

We Advise Against Pob and Bang
In conclusion, while pop and bang remap may seem like a fun and exciting way to enhance your car's exhaust note, they are a bad idea for several reasons. They can damage your engine, be illegal in your area, disturb others, and negatively impact your car's performance. Instead of risking these negative consequences, consider investing in performance upgrades that improve your car's power and handling without compromising its reliability or legality.
IMI Certified Tuning Specialist

MPG Tuning Ltd
Unit 44 Rumerhill Business Estate
Cannock, Staffordshire, WS11 0ET
www.mpgtuning.co.uk
www.remappingstaffordshire.co.uk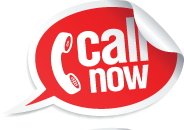 Tel: 01543 466662
MPG Tuning Offer Professional ECU Remap and Tuning services including but not limited to ECU Remapping, EGR Delete, DPF Solutions, VAG Emissions Recall Scandal Rollback, Tricore Processor Programming, Boot Mode, and Traditional Chip Tuning.


MPG Tuning is based in Cannock Staffordshire but serves customers from further afield typically from the following areas, Lichfield, Burntwood, Rugeley, Stafford, Brownhills, Walsall, Wolverhampton, Birmingham, Tamworth plus many more areas throughout the West and East Midlands.
© Copyright MPG Tuning 2018 – Monitored by OC-RiS