Remap Gift Vouchers MPG Tuning Cannock Staffordshire Ideal Christmas Gift
𝑺𝑻𝑼𝑪𝑲 𝑭𝑶𝑹 𝑪𝑯𝑹𝑰𝑺𝑻𝑴𝑨𝑺 𝑷𝑹𝑬𝑺𝑬𝑵𝑻 𝑰𝑫𝑬𝑨𝑺?

Men can be typically difficult to buy for so how about getting them some 𝗠𝗣𝗚 𝗧𝘂𝗻𝗶𝗻𝗴 𝗚𝗶𝗳𝘁 𝗩𝗼𝘂𝗰𝗵𝗲𝗿𝘀 to put towards remapping their car in the New Year? Individual MPG Remap Gift Vouchers are Ideal as a small stocking filler, or you might want to go the full monty and get enough vouchers to pay for the entire remap?
CONTACT US TODAY START SAVING TOMORROW
WHY DRIVE A STANDARD VEHICLE - When you can enjoy a vastly improved driving experience from just £25 per month

𝐎𝐕𝐄𝐑 𝟏𝟖𝟎 ⭐️⭐️⭐️⭐️⭐️ "𝐆𝐞𝐧𝐮𝐢𝐧𝐞" 𝐂𝐮𝐬𝐭𝐨𝐦𝐞𝐫 𝐑𝐞𝐯𝐢𝐞𝐰𝐬 𝐚𝐜𝐫𝐨𝐬𝐬 𝐆𝐨𝐨𝐠𝐥𝐞 𝐚𝐧𝐝 𝐅𝐚𝐜𝐞𝐛𝐨𝐨𝐤

Why should you choose MPG Tuning? www.whympg.co.uk

Spread The Cost with Our 12 Month PAYMENT PLANS

With prices starting from only £22.50 per month on our 12-month payment plan, you can enjoy all of the benefits shown above Now rather than saving up.

"Vehicle Dependent" In some cases, your Saving On Fuel will actually cover the £22.50 monthly payment, in which case the remap and associated benefits are effectively FREE...

⭐️⭐️⭐️⭐️⭐️ Over 170 Genuine 5 STAR REVIEWS

TRIED & TESTED Data Calibrations Guarantee Mechanically Safe, Yet Impressive Results.

WHY DRIVE A STANDARD VEHICLE when you can vastly improve driving enjoyment and fuel efficiency?

Why should you choose MPG Tuning? www.whympg.co.uk

IMI Certified Tuning Specialist

MPG Tuning Ltd
Unit 44 Rumerhill Business Estate
Cannock, Staffordshire, WS11 0ET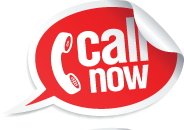 Tel: 01543 466662

MPG Tuning Offer Professional ECU Remap and Tuning services including but not limited to ECU Remapping, EGR Delete, DPF Solutions, VAG Emissions Recall Scandal Rollback, Tricore Processor Programming, Boot Mode and Traditional Chip Tuning.


MPG Tuning is based in Cannock Staffordshire but serve customers from further afield typically from the following areas, Lichfield, Burntwood, Rugeley, Stafford, Brownhills, Walsall, Wolverhampton, Birmingham, Tamworth plus many more areas throughout the West and East Midlands.
© Copyright MPG Tuning 2018 – Monitored by OC-RiS