The Dangers of Bad Remapping: Why You Need a Specialist
As a car owner, you may have heard of remapping – a process that involves modifying your vehicle's engine control unit (ECU) to improve performance. However, it's important to note that remapping is not a one-size-fits-all solution. It requires specialised knowledge and expertise to achieve the desired results without causing damage to the car.
Recently, we received a Porsche Macan that had been remapped by so-called "specialists." Unfortunately, it had been badly remapped and although the original "So Called Porsche specialist" had put it back to standard, in the process, they effectively locked the ECU, which prevented our tools from writing new data to the ECU.


This is a perfect example of why you should always seek the services of a remapping specialist instead of a generalist.
At our tuning shop, we don't offer services such as servicing, tinting windows, or fitting body kits or anything else for that matter.

Our sole focus is on remapping.

This is because we understand the intricacies involved in the process, and we have the necessary skills and tools to achieve excellent results.
It's important to note that a Porsche specialist, for example, may be highly skilled in their area of expertise but have limited knowledge when it comes to remapping.

The same goes for BMW specialists, VAG specialists, Peugeot specialists, Audi specialists, or any other brand. Even "master technicians" of any brand are unlikely to have much if any, knowledge of remapping.
Remapping requires a deep understanding of the inner workings of the car's engine and the ECU. It involves modifying the ECU software to optimize the engine's performance, such as increasing horsepower and torque while maintaining fuel efficiency.
However, if done incorrectly, it can cause significant damage to the car's engine, resulting in costly repairs.
It's crucial to seek the services of a remapping specialist who understands your car's make and model and has experience working on similar vehicles. They will also have the necessary diagnostic equipment to ensure that the remapping process is done correctly and safely.
In conclusion, remapping is a delicate process that should only be done by a specialist. At our tuning shop, we understand the importance of this and have the expertise to deliver outstanding results.
Don't trust your car's performance to just anyone. Seek the services of a specialist to avoid costly repairs and ensure that your car performs at its best.
IMI Certified Tuning Specialist

MPG Tuning Ltd
Unit 44 Rumerhill Business Estate
Cannock, Staffordshire, WS11 0ET
www.mpgtuning.co.uk
www.remappingstaffordshire.co.uk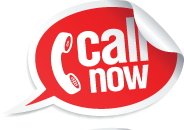 Tel: 01543 466662
MPG Tuning Offer Professional ECU Remap and Tuning services including but not limited to ECU Remapping, EGR Delete, DPF Solutions, VAG Emissions Recall Scandal Rollback, Tricore Processor Programming, Boot Mode, and Traditional Chip Tuning.


MPG Tuning is based in Cannock Staffordshire but serves customers from further afield typically from the following areas, Lichfield, Burntwood, Rugeley, Stafford, Brownhills, Walsall, Wolverhampton, Birmingham, Tamworth plus many more areas throughout the West and East Midlands.
© Copyright MPG Tuning 2018 – Monitored by OC-RiS