Understanding Non-Fault Accidents and Your Insurance
Have you been in a non-fault accident? If so, you may be wondering if you should tell your insurance. In this article, we'll go over the basics of non-fault accidents and whether it's necessary to report them to your insurance company. Let's get started.
What is a Non-Fault Accident?
A non-fault accident is an accident in which you have been involved but it was not caused by any negligence on your part. This means that you are not liable for any of the damages or injuries caused by the other driver in the accident.

It's important to note that even if you were partially at fault for the accident, if most of the blame lies with someone else, then it can still be considered a non-fault accident.
Do I Need to Report a Non-Fault Accident to my insurance company?
If you've been in a non-fault accident, then it is important to report it to your insurance company as soon as possible. Even though you may not be held responsible for any of the damages or injuries, there are still certain things that need to be taken care of after an accident—such as medical bills or car repairs—and your insurance company will be able to help with these costs.

If you don't report an accident, then you won't be able to receive any financial assistance from your insurance company and could end up paying out of pocket for these costs.
How Do I Report an Accident?
The process for reporting a non-fault accident varies from one insurance company to another, but typically all you need to do is call them up and provide details about the incident such as date and time, location of the incident, and who was involved (including contact information).

The best way to make sure that everything is reported properly is by making a written record of all relevant information as soon as possible after the incident has occurred. This includes taking pictures at the scene of the incident if possible, obtaining witness statements, and making notes about anything else that could help prove that someone else was at fault for the incident. All this information can then be provided when reporting an incident to your insurer.
Conclusion
In conclusion, it is important to report all non-fault accidents to your insurance company as soon as possible in order to take advantage of their services such as financial assistance with medical bills or car repairs resulting from an accident.

The best way to ensure that everything is reported correctly is by taking detailed notes about what happened immediately following an incident and providing those details when filing a claim with your insurer. This will help make sure that everything goes smoothly when dealing with your insurer after an incident has occurred so that no additional stress needs to be endured during this already difficult time.

Beware
Insurance companies might actively seek reasons to avoid pay-outs, so make sure you are honest with them and declare any relevant information they request.

Failing to disclose any material facts that could affect your insurance now or in the future, could lead to your insurer invalidating your insurance policy even if the fact you didn't mention is a non-fault accident.

IMI Certified Tuning Specialist

MPG Tuning Ltd
Unit 44 Rumerhill Business Estate
Cannock, Staffordshire, WS11 0ET
www.mpgtuning.co.uk
www.remappingstaffordshire.co.uk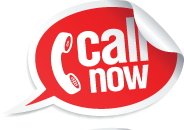 Tel: 01543 466662
MPG Tuning Offer Professional ECU Remap and Tuning services including but not limited to ECU Remapping, EGR Delete, DPF Solutions, VAG Emissions Recall Scandal Rollback, Tricore Processor Programming, Boot Mode, and Traditional Chip Tuning.


MPG Tuning is based in Cannock Staffordshire but serves customers from further afield typically from the following areas, Lichfield, Burntwood, Rugeley, Stafford, Brownhills, Walsall, Wolverhampton, Birmingham, Tamworth plus many more areas throughout the West and East Midlands.
© Copyright MPG Tuning 2018 – Monitored by OC-RiS