Unleash the Beast Benefits of Remapping for Your Audi RS6
If you own an Audi RS6, you already know how rewarding it can be to drive. But did you know that with a professional remap by our highly skilled technicians, you can make your vehicle even more powerful and performance-focused?

That's right—you don't have to accept the limits of standard performance. At MPG Tuning, we specialize in transforming cars and vans into beasts, offering customers a range of benefits that are hard to ignore.

Read on to find out more about what a professional remapping from MPG Tuning can do for your Audi RS6.
Increased Performance
When it comes to performance, the main draw of a professional remap is increased power, torque, and responsiveness. For those who are looking for maximum performance from their Audi RS6, this is one of the most attractive features offered by our services.

We can provide an increase in power ranging from 50bhp up to over 100bhp; so whatever performance goals you have in mind for your vehicle, we can help make them a reality. In addition to increased power output and improved torque figures, remapping your car will also give it improved throttle response - allowing you to get off the line quickly and accelerate faster than ever before!
Improved Fuel Economy
Remapping isn't only about increased power - it can also improve fuel economy too! However, owners of the mighty Audi RS6 typically are not so concerned with the MPG gains 😊
Smoother Driving Experience
A professional remap will enhance both engine and gearbox (optional) settings which means that shifts will be smoother as well as quicker than ever before. This makes driving your Audi RS6 an even more enjoyable experience whether on city roads or out on the open highway where speed limits allow!

Our team of experts takes great care when tuning your car so that overall ride quality won't suffer and all components remain safe from harm or damage during the process - making sure that you get nothing but smooth sailing when behind the wheel!
Here at MPG Tuning, we provide a comprehensive range of tuning services for cars and vans across Staffordshire. With over 400 genuine five-star customer reviews and 17 years of experience under our belt, rest assured that we have what it takes to transform your Audi RS6 into an absolute beast on wheels.

Our team specialises in providing enhanced performance results without sacrificing reliability - so don't wait any longer; call us now at 01543 466662 or visit us online at www.mpgtuning.co.uk today! Let us show you why everyone chooses MPG Tuning for their professional remapping needs!

IMI Certified Tuning Specialist

MPG Tuning Ltd
Unit 44 Rumerhill Business Estate
Cannock, Staffordshire, WS11 0ET
www.mpgtuning.co.uk
www.remappingstaffordshire.co.uk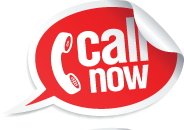 Tel: 01543 466662
MPG Tuning Offer Professional ECU Remap and Tuning services including but not limited to ECU Remapping, EGR Delete, DPF Solutions, VAG Emissions Recall Scandal Rollback, Tricore Processor Programming, Boot Mode, and Traditional Chip Tuning.


MPG Tuning is based in Cannock Staffordshire but serves customers from further afield typically from the following areas, Lichfield, Burntwood, Rugeley, Stafford, Brownhills, Walsall, Wolverhampton, Birmingham, Tamworth plus many more areas throughout the West and East Midlands.
© Copyright MPG Tuning 2018 – Monitored by OC-RiS