What Is Remapping?
Remapping is the process of reprogramming a vehicle's engine control unit (ECU). The ECU controls the amount of fuel that goes into the engine as well as other settings such as ignition timing, boost pressure, etc. By altering these parameters, we can maximize your vehicle's efficiency and performance without compromising on reliability or safety. The results are improved power delivery, smoother acceleration, better fuel economy, increased torque, and faster throttle response.
The Benefits of Remapping
The main benefit of remapping your car or van is improved performance. The extra power you get from a remap will make your car more responsive in terms of acceleration and speed—making it much more fun to drive! Additionally, remaps generally improve fuel economy too, making them an economical choice for those looking to save money on their petrol bills. This means that you can enjoy the greater performance without paying more at the pump!
Lastly, a remap can help protect your engine against wear and tear by reducing stress on components such as the clutch and gearbox which helps to extend its lifespan significantly. This means fewer costly repairs down the line!
Conclusion
Remapping is an affordable way to unlock hidden potential in your vehicle and make it run better than ever before! Whether you're looking for improved performance or enhanced fuel efficiency – or both – then a remap could be just what you need to get the most out of your car or van in Staffordshire. So if you want to get some extra bang for your buck then contact us today to find out more about our remapping service!
If you're looking to improve the performance and fuel efficiency of your car, look no further than ECU remapping from MPG Tuning. Our experts can help you get the most out of your vehicle

Contact Us Today
IMI Certified Tuning Specialist

MPG Tuning Ltd
Unit 44 Rumerhill Business Estate
Cannock, Staffordshire, WS11 0ET
www.mpgtuning.co.uk
www.remappingstaffordshire.co.uk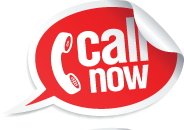 Tel: 01543 466662
MPG Tuning Offer Professional ECU Remap and Tuning services including but not limited to ECU Remapping, EGR Delete, DPF Solutions, VAG Emissions Recall Scandal Rollback, Tricore Processor Programming, Boot Mode, and Traditional Chip Tuning.


MPG Tuning is based in Cannock Staffordshire but serves customers from further afield typically from the following areas, Lichfield, Burntwood, Rugeley, Stafford, Brownhills, Walsall, Wolverhampton, Birmingham, Tamworth plus many more areas throughout the West and East Midlands.
© Copyright MPG Tuning 2018 – Monitored by OC-RiS