Using A Battery Support Unit for Remapping and Diagnostics
Unbelievably I see some people in the industry playing Russian roulette with customers vehicles, by not using a battery support unit (BSU).
Why Is That a Problem?
IMO carrying out a remap or diagnostic procedure without using a quality high capacity BSU is one of the major causes of ECU failure.

Of course, we are dealing with computers and as anyone that uses a PC, they can and will let you down at the most crucial times but that aside why take a risk that you have control over?
Therefore, You Should Use A Quality BSU During Remapping and Diagnostics
Simple really, but a surprising number of tuners take the risk just to save a bit of time and money.

If you have chosen a get rich quick amateur "based on the cheapest price" you will find that they do not take recognised precautions and take risks that a professional would never consider.
Quality BSU (Battery Support Unit)
Is essential for OBD remapping, with various remapping tool manufacturers recommend a minimum voltage of 12.5v, with some tools failing to write data to your ECU with inadequate voltage supply.
Without sufficient voltage supply, communication with the ECU can be lost via OBD and the vehicle could end up not starting, in the worst-case scenario, your vehicle might need a new ECU
In our industry, it is common knowledge that many tuners take short cuts and end up bricking (damaging beyond repair) customers ECUs?

In any trade, people will try to cut corners and don't invest in equipment, or follow tried and tested practices that could massively reduce the risk of ECU damage during programming.
Inadequate Battery Support and Possible Results
A battery support unit is designed to maintain a constant voltage to the battery during remapping or diagnostics as failure to do so can cause issues, in some cases death of the ECU.
Modern vehicles draw power whenever the ignition is turned on, but that power draw can be affected by a range of factors including but not limited to radiator cooling fans kicking in during the remapping process.
GYS FLASH 100.12 HF
We use GYSflash 100-12, this provides a 100AMP supply with adjustable voltage, not cheap at £600 but worth the investment to keep customers vehicles safe.
Want to have your car or van remapped by professionals that don't cut corners or risk the safety of your vehicle Remap Enquiry
Spread The Cost with Our 4 Month PAYMENT PLANS

With prices starting from only £71 per month on our 4-month payment plan, you can enjoy all of the benefits shown above Now rather than saving up.

⭐️⭐️⭐️⭐️⭐️ Over 280 Genuine 5 STAR REVIEWS

TRIED & TESTED Data Calibrations Guarantee Mechanically Safe, Yet Impressive Results.

WHY DRIVE A STANDARD VEHICLE when you can vastly improve driving enjoyment and fuel efficiency?

Why should you choose MPG Tuning? www.whympg.co.uk

IMI Certified Tuning Specialist

MPG Tuning Ltd
Unit 44 Rumerhill Business Estate
Cannock, Staffordshire, WS11 0ET
www.mpgtuning.co.uk
www.remappingstaffordshire.co.uk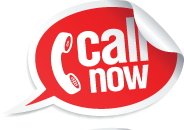 Tel: 01543 466662

MPG Tuning Offer Professional ECU Remap and Tuning services including but not limited to ECU Remapping, EGR Delete, DPF Solutions, VAG Emissions Recall Scandal Rollback, Tricore Processor Programming, Boot Mode and Traditional Chip Tuning.


MPG Tuning is based in Cannock Staffordshire but serve customers from further afield typically from the following areas, Lichfield, Burntwood, Rugeley, Stafford, Brownhills, Walsall, Wolverhampton, Birmingham, Tamworth plus many more areas throughout the West and East Midlands.
© Copyright MPG Tuning 2018 – Monitored by OC-RiS