What Causes Over Boost Faults in Cars
If you are a car or van owner, you may have heard of an over-boost fault code. This code can cause a number of issues for your vehicle, and it is important to know what causes this problem so that it can be addressed quickly and effectively.

In this blog post, we will cover the most common causes of an over-boost fault code—as well as answer the question of whether a remap can cause this issue. Keep reading to learn more about over-boost faults and how to prevent them from occurring.
What Is an Over boost Fault Code?
An over-boost fault code is an error that occurs when the engine produces too much boost pressure. This excessive boost pressure can lead to engine damage, decreased performance, and other problems with your vehicle. The most common codes associated with an over-boost fault are P0234 (Engine Over boost Condition) and P0235 (Turbocharger Boost Sensor Circuit).
What Are the Common Causes of Over boost Fault Codes?
The most common causes of an over-boost fault code are
Sticking or damaged turbocharger/supercharger wastegate - A wastegate is a valve that regulates the amount of exhaust gases that flow through the turbocharger/supercharger. If it becomes stuck or damaged, it can cause an excessive amount of boost pressure to be produced by the engine, resulting in an over-boost fault code being triggered.
Sticking wastegate control valve solenoid - The wastegate control valve solenoid is responsible for controlling the opening and closing of the wastegate valve. If it becomes stuck in one position, then it may result in too much boost pressure being produced by the engine.
Clogged wastegate control hose - The wastegate control hose connects the wastegate solenoid to the turbocharger/supercharger assembly and ensures that air passes through at a consistent rate from one component to another. If this hose becomes clogged or blocked, then it can result in too much air passing through—which leads to increased boost pressure and an over-boost fault code being triggered.
Defective or corroded connections/wiring to the boost pressure sensor - The boost pressure sensor measures the amount of air entering into your engine's cylinders during combustion—if there are any defects or corrosion on these connections/wiring then there is a chance that inaccurate readings could be taken by this sensor which could lead to too much air being pushed into your cylinders—causing an over boost condition and triggering an error code.
Faulty connections/wiring to knock sensor - A knock sensor monitors combustion within your cylinders and detects any abnormal pressures present—if there are any faulty connections/wiring present on this sensor then inaccurate readings could be taken which could lead to excessive amounts of air entering your cylinders—causing an excessive amount of boost pressure which would trigger a P0234 Engine Over boost Condition error code.
Will A Remap Cause This Issue?
A remap is when you adjust certain parameters within your car's ECU such as fuel injection timing, fuel injection quantity, spark advance etc., so that more power can be obtained from your engine without sacrificing reliability or fuel efficiency—however, if these parameters are not adjusted correctly then this could potentially lead to higher levels of the boost pressure being produced by your engine which would trigger an over boost fault code (P0234).
Therefore if you are considering carrying out a remap on your car then it is important that you seek professional advice beforehand so that any risks associated with doing so can be minimized as much as possible.
At MPG Tuning all of our tunes are developed by our team of highly experienced data programmers, with more than 50 years of tuning experience between them (collectively). All of our maps are predeveloped using the dyno and data logging and are adjusted within the relevant manufacturers' engineering parameters, so you can be assured that our remaps will not cause any map-related faults.

It is important to understand that the efficient operation of your engine involves many factors, including mechanical parts, pipes, sensors, electric systems, and of course software. Parts fail on standard or remapped vehicles, hence the massive parts market unfortunately there are some less able mechanics that will deflect from their incompetence by blaming a remap for any fault that develops post-remap. This is why it is crucial to use a well-known and reputable remapping company when getting a remap, a professional will cost you a bit more for the remap but save you a lot against any savings you might make by using an amateur.
We hope that this blog post was helpful in giving you some insight into what causes an over-booster fault code on cars (P0234), as well as answering whether or not carrying out a remap would potentially cause such an issue! It is important that if you ever come across such an issue with your vehicle then you should immediately seek professional assistance from experienced mechanics who will be able to diagnose and rectify any underlying issues causing the problem! Thanks for reading.
IMI Certified Tuning Specialist

MPG Tuning Ltd
Unit 44 Rumerhill Business Estate
Cannock, Staffordshire, WS11 0ET
www.mpgtuning.co.uk
www.remappingstaffordshire.co.uk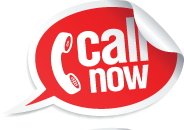 Tel: 01543 466662
MPG Tuning Offer Professional ECU Remap and Tuning services including but not limited to ECU Remapping, EGR Delete, DPF Solutions, VAG Emissions Recall Scandal Rollback, Tricore Processor Programming, Boot Mode, and Traditional Chip Tuning.


MPG Tuning is based in Cannock Staffordshire but serves customers from further afield typically from the following areas, Lichfield, Burntwood, Rugeley, Stafford, Brownhills, Walsall, Wolverhampton, Birmingham, Tamworth plus many more areas throughout the West and East Midlands.
© Copyright MPG Tuning 2018 – Monitored by OC-RiS