What is an AdBlue System
An AdBlue system is an emissions control technology that helps reduce the amount of nitrogen oxide (NOx) emitted from diesel engines. It works by injecting a solution of urea and water, called AdBlue or diesel exhaust fluid (DEF), into the exhaust system. The AdBlue solution then reacts with the exhaust gases to convert harmful NOx emissions into harmless nitrogen and water.
When an AdBlue system detects that the AdBlue tank is running low, it will usually display a warning message or a countdown timer on the dashboard of the vehicle. If the AdBlue tank is not refilled before the countdown reaches zero, the engine's power output may be reduced, and the vehicle may enter a "limp mode" to prevent further emissions violations.
If you cannot fill the AdBlue tank and the countdown reaches zero, it is important to refill the tank as soon as possible. Ignoring the warning and continuing to drive the vehicle may cause damage to the engine, and it may also lead to costly fines for non-compliance with emissions regulations. In some cases, the vehicle may even be immobilized until the AdBlue tank is refilled.

What is the Adblue Liquid
AdBlue is a clear, non-toxic liquid that is made from a solution of high-purity urea and deionized water. Urea is a compound that is commonly used in fertilizers and animal feed, and it is also a natural byproduct of human and animal metabolism. The urea used in AdBlue is synthesized from natural gas or coal, and it is produced through a process called the Haber-Bosch process, which involves reacting nitrogen and hydrogen under high pressure and temperature.
The deionized water used in AdBlue is purified water that has had its mineral ions removed through a process called ion exchange. This helps to ensure that the AdBlue solution is free from impurities that could potentially harm the engine or emissions control system.
The exact composition of AdBlue is standardized by the International Organization for Standardization (ISO) and the European Committee for Standardization (CEN). The standard specifies that AdBlue must contain at least 32.5% urea by weight, and it must meet strict quality requirements for purity, concentration, and other properties.

Having AdBlue Problems? Click This Link for more help
IMI Certified Tuning Specialist

MPG Tuning Ltd
Unit 44 Rumerhill Business Estate
Cannock, Staffordshire, WS11 0ET
www.mpgtuning.co.uk
www.remappingstaffordshire.co.uk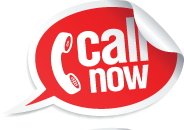 Tel: 01543 466662
MPG Tuning Offer Professional ECU Remap and Tuning services including but not limited to ECU Remapping, EGR Delete, DPF Solutions, VAG Emissions Recall Scandal Rollback, Tricore Processor Programming, Boot Mode, and Traditional Chip Tuning.


MPG Tuning is based in Cannock Staffordshire but serves customers from further afield typically from the following areas, Lichfield, Burntwood, Rugeley, Stafford, Brownhills, Walsall, Wolverhampton, Birmingham, Tamworth plus many more areas throughout the West and East Midlands.
© Copyright MPG Tuning 2018 – Monitored by OC-RiS