What is the disadvantage of engine tuning?
Aftermarket ECU tuning and remapping are popular methods to enhance a car's performance, fuel efficiency, and responsiveness. The ECU, or engine control unit, is the computer that regulates the engine's operations, such as air-fuel ratio, ignition timing, and boost pressure. However, before deciding to modify the ECU, it is important to understand the advantages and disadvantages of these methods.
Advantages

Increased Power and Torque
ECU tuning and remapping can unleash the engine's full potential, resulting in improved power and torque output. Depending on the quality of the tuning, you can expect anywhere from 5% to 40% more horsepower and torque (in limited cases up to 80% vehicle dependant). This can significantly enhance your driving experience, especially if you enjoy speed and acceleration.
Better Fuel Economy
By optimizing the ECU settings, you can make your engine run more efficiently and use less fuel for the same performance. You can reduce the amount of fuel injected into the cylinders, lower the idle speed, or advance the ignition timing. This can result in fuel savings of up to 20% depending on your driving style and conditions.
Customization and Flexibility
ECU tuning and remapping offer customization and flexibility to tailor your engine's performance to your preferences and needs. You can select different tuning and remapping options, You can also switch back to the original ECU settings if you want to restore your engine to its factory condition.
Disadvantages - Why It Is CRUCIAL to Use a recognised professional tuner

Warranty Issues
ECU tuning and remapping can void your warranty or cause issues with your insurance. Most car manufacturers do not approve of any modifications to the ECU software as they can impact engine reliability and safety. If you tune or remap your ECU, you may lose your warranty coverage or face higher premiums or denial of claims from your insurance company.
Engine Damage - Why It Is CRUCIAL to Use a recognised professional tuner
ECU tuning and remapping can damage your engine or other car components. Changing the ECU settings can increase stress and strain on engine parts such as pistons, valves, injectors, and turbochargers. Pushing the engine beyond its limits can lead to overheating, knocking, detonation, or premature wear and tear. Tuning or remapping your ECU may also affect the balance and harmony of your engine's system, such as cooling, lubrication, or transmission.
Professional Service
ECU tuning and remapping require professional service and expertise. It is not advisable to attempt this on your own unless you have the required knowledge, skills, tools, and software. You should choose a reputable and qualified tuner or remapper, as there are many low-quality or fraudulent services in the market. Check their reviews, credentials, and reputation before entrusting them with your ECU.
Summary
In conclusion, aftermarket ECU tuning and remapping can enhance a car's performance, fuel efficiency, and responsiveness. However, it is important to weigh the advantages and disadvantages before deciding to modify your ECU. Ensure that you use a reputable and qualified professional.
IMI Certified Tuning Specialist

MPG Tuning Ltd
Unit 44 Rumerhill Business Estate
Cannock, Staffordshire, WS11 0ET
www.mpgtuning.co.uk
www.remappingstaffordshire.co.uk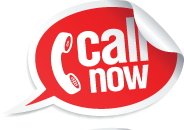 Tel: 01543 466662
MPG Tuning Offer Professional ECU Remap and Tuning services including but not limited to ECU Remapping, EGR Delete, DPF Solutions, VAG Emissions Recall Scandal Rollback, Tricore Processor Programming, Boot Mode, and Traditional Chip Tuning.


MPG Tuning is based in Cannock Staffordshire but serves customers from further afield typically from the following areas, Lichfield, Burntwood, Rugeley, Stafford, Brownhills, Walsall, Wolverhampton, Birmingham, Tamworth plus many more areas throughout the West and East Midlands.
© Copyright MPG Tuning 2018 – Monitored by OC-RiS