What is the Future of Alternative Green Fuels?

The future of alternative green fuels is promising and plays a vital role in achieving sustainable and decarbonized energy systems. Here are a few key aspects and potential developments in the future of green fuels:
Biofuels: Biofuels, such as ethanol and biodiesel, derived from organic matter, have been widely used as a renewable alternative to fossil fuels. Ongoing research aims to improve production processes, increase feedstock diversity, and enhance the efficiency of biofuel production. Additionally, advanced biofuels, produced from non-food sources like algae or agricultural waste, show promise in reducing the competition for land and resources.
Hydrogen: Hydrogen is gaining attention as a clean energy carrier and fuel source. It can be produced through various methods, including electrolysis powered by renewable energy. Hydrogen fuel cells can power vehicles, providing zero-emission transportation. The development of hydrogen infrastructure, cost reduction, and advancements in fuel cell technology are crucial for the wider adoption of hydrogen as a green fuel.
Synthetic Fuels: Also known as e-fuels or power-to-liquids, synthetic fuels are produced by converting renewable energy, such as solar or wind power, into chemical energy carriers like liquid or gaseous fuels. These fuels have the advantage of compatibility with existing infrastructure and can potentially decarbonize sectors that are challenging to electrify fully.
Ammonia: Ammonia is gaining attention as a green fuel for shipping and heavy-duty transportation. It can be produced using renewable energy sources and has a high energy density, making it suitable for long-range applications. Research is ongoing to improve ammonia production methods, safety measures, and infrastructure to support its use as a fuel.
Sustainable Aviation Fuels (SAFs): The aviation industry is actively pursuing sustainable alternatives to conventional jet fuels. Sustainable Aviation Fuels, made from renewable sources such as biomass or waste oils, have the potential to significantly reduce aviation emissions. Ongoing efforts focus on scaling up production and reducing costs to make SAFs economically viable.
Power-to-X Technologies: Power-to-X technologies encompass various processes that convert renewable electricity into other forms of energy or chemical feedstocks. This includes converting electricity to hydrogen, ammonia, or synthetic fuels. These technologies provide flexibility in energy storage and allow for the integration of renewable energy sources into different sectors, such as transportation and industry.
It's important to note that the future of green fuels will likely involve a mix of different options, as the optimal solution may vary depending on specific applications and regional factors. Additionally, the continued growth of renewable energy generation and the implementation of supportive policies and incentives will be crucial to drive the development and adoption of green fuels in the coming years.
IMI Certified Tuning Specialist

MPG Tuning Ltd
Unit 44 Rumerhill Business Estate
Cannock, Staffordshire, WS11 0ET
www.mpgtuning.co.uk
www.remappingstaffordshire.co.uk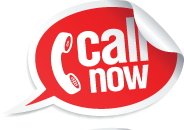 Tel: 01543 466662
MPG Tuning Offer Professional ECU Remap and Tuning services including but not limited to ECU Remapping, EGR Delete, DPF Solutions, VAG Emissions Recall Scandal Rollback, Tricore Processor Programming, Boot Mode, and Traditional Chip Tuning.


MPG Tuning is based in Cannock Staffordshire but serves customers from further afield typically from the following areas, Lichfield, Burntwood, Rugeley, Stafford, Brownhills, Walsall, Wolverhampton, Birmingham, Tamworth plus many more areas throughout the West and East Midlands.
© Copyright MPG Tuning 2018 – Monitored by OC-RiS