Why Do Failed AdBlue Systems Need Expensive Repairs
AdBlue is a solution that is used in modern diesel engines to reduce harmful emissions. The system injects AdBlue into the exhaust gases, where it reacts with the nitrogen oxides (NOx) to convert them into harmless nitrogen and water.
Why Are So Many People Having Failed AdBlue Systems
One of the reasons why AdBlue systems may fail is due to the quality of the AdBlue solution being used. If the AdBlue solution is contaminated with impurities or is not of the correct concentration, it can cause damage to the system components, such as the AdBlue pump, injectors, and sensors.
Another reason for AdBlue system failures could be due to the lack of proper maintenance. If the AdBlue tank is not refilled in a timely manner, or if the system is not periodically inspected and cleaned, it can lead to clogging of the injectors, sensors, and other components, resulting in reduced system efficiency and increased wear and tear.

Mechanical Issues Can Be A Factor
In addition, AdBlue systems may also fail due to mechanical issues, such as faulty wiring, defective sensors, or malfunctioning pumps. These issues can result in error codes and warning lights being displayed on the dashboard, indicating a fault in the AdBlue system.
It's worth noting that not all AdBlue systems fail or require expensive repairs or replacements. Proper maintenance and using high-quality AdBlue solution can help the longevity and reliability of the system. However, if a failure does occur, it's important to have the system inspected and repaired by a qualified technician to avoid further damage to the engine and exhaust system.

What Is the Cost of Repairing my AdBlue System if it's Faulty
The cost of repairing an AdBlue system at a main dealer can vary depending on the specific make and model of the vehicle, as well as the nature and extent of the damage to the system.
AdBlue is a liquid that is used to reduce harmful emissions from diesel engines, and its system includes a tank, pump, injector, and other components. If there is a problem with the AdBlue system, it can potentially result in a loss of performance.
Because of the complexity of the AdBlue system and the specialised equipment required to diagnose and repair it, the cost of repairs at a main dealer can be relatively expensive. The cost can range from a few hundred pounds to well over a thousand pounds, depending on the extent of the damage and the parts that need to be replaced. It is best to contact your local main dealer for a specific quote for your vehicle.
IMI Certified Tuning Specialist

MPG Tuning Ltd
Unit 44 Rumerhill Business Estate
Cannock, Staffordshire, WS11 0ET
www.mpgtuning.co.uk
www.remappingstaffordshire.co.uk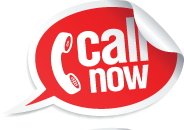 Tel: 01543 466662
MPG Tuning Offer Professional ECU Remap and Tuning services including but not limited to ECU Remapping, EGR Delete, DPF Solutions, VAG Emissions Recall Scandal Rollback, Tricore Processor Programming, Boot Mode, and Traditional Chip Tuning.


MPG Tuning is based in Cannock Staffordshire but serves customers from further afield typically from the following areas, Lichfield, Burntwood, Rugeley, Stafford, Brownhills, Walsall, Wolverhampton, Birmingham, Tamworth plus many more areas throughout the West and East Midlands.
© Copyright MPG Tuning 2018 – Monitored by OC-RiS