Why is my AdBlue light still on after filling
There could be several reasons why your AdBlue light is still on even after filling up the AdBlue tank. Some possible causes could be:
AdBlue tank sensor issue: The AdBlue tank sensor may not be working properly, causing the system to think that the tank is empty, even though it's full.
AdBlue contamination: If the AdBlue fluid you used was contaminated, it may have caused the AdBlue system to malfunction.
AdBlue injector issue: The AdBlue injector may be clogged or damaged, causing the system to not be able to properly inject AdBlue into the exhaust system.
AdBlue pump issue: The AdBlue pump may be malfunctioning, causing the system to not be able to pump AdBlue into the exhaust system.
AdBlue system error: There could be an error in the AdBlue system itself, causing it to not recognize that the tank has been filled.
It's important to take your vehicle to a qualified mechanic to diagnose the issue properly. They can perform a diagnostic test on the AdBlue system to determine the cause of the problem and provide you with the appropriate solution.
Is it safe to drive with an AdBlue warning
It depends on the specific warning you are seeing. If the warning light indicates that the AdBlue tank is low and needs to be refilled, you should top it up as soon as possible. Continuing to drive without refilling the AdBlue tank could cause your vehicle to go into a "limp mode," which can limit your vehicle's performance and potentially cause damage to the engine or emissions system.
If the warning light is indicating a problem with the AdBlue system, such as a malfunctioning sensor, pump, or injector, it's best to avoid driving the vehicle until the issue is resolved. Continuing to drive with a malfunctioning AdBlue system could result in the vehicle not meeting emissions standards, which could result in fines or other penalties.
In general, it's best to address any AdBlue warning as soon as possible to ensure that your vehicle continues to operate safely and efficiently.
Having AdBlue Problems? Click This Link for more help
IMI Certified Tuning Specialist

MPG Tuning Ltd
Unit 44 Rumerhill Business Estate
Cannock, Staffordshire, WS11 0ET
www.mpgtuning.co.uk
www.remappingstaffordshire.co.uk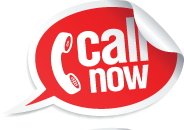 Tel: 01543 466662
MPG Tuning Offer Professional ECU Remap and Tuning services including but not limited to ECU Remapping, EGR Delete, DPF Solutions, VAG Emissions Recall Scandal Rollback, Tricore Processor Programming, Boot Mode, and Traditional Chip Tuning.


MPG Tuning is based in Cannock Staffordshire but serves customers from further afield typically from the following areas, Lichfield, Burntwood, Rugeley, Stafford, Brownhills, Walsall, Wolverhampton, Birmingham, Tamworth plus many more areas throughout the West and East Midlands.
© Copyright MPG Tuning 2018 – Monitored by OC-RiS