Why should I have my Mercedes-Benz X 350D 3.0D Remapped
The Mercedes-Benz X 350D is one of the most desirable cars on the market today.

However, many people are unaware that the car's performance and driveability can be greatly improved with professional engine remapping.
Our fully trained and highly experienced ECU engineers can implement a custom tuning strategy using our state-of-the-art technology for your Mercedes-Benz X 350D.
With over 16 years of experience tuning all makes and models, with over 300 Five Star Reviews you can be assured of excellent results and professional service every time.


How Much Extra Power is Possible

Power Gains will depend on what you want to achieve with a remap, but over 45BHP and 150nm torque can be added, within mechanically safe engineering tolerances.
A custom car remap service offers optimal performance, economy, or a mixture of the two, depending on your preference, but always within safe mechanical tolerances.
A professional ECU remap will transform the way your car drives and remove the restrictions imposed by the manufacturers, improving driving pleasure, performance, and crucially, fuel efficiency.
Main Benefits of a Professional Car Remap
Improve acceleration
Improve fuel efficiency
Improve towing capability
Improve driving enjoyment
Improve overtaking ability
SAVE Money

​Want to have your car or van remapped by professionals that don't cut corners or risk the safety of your vehicle Remap Enquiry
Spread The Cost with Our 4 Month PAYMENT PLANS

With prices starting from only £70 per month on our 4-month payment plan, you can enjoy all of the benefits shown above Now rather than saving up. (subject to vehicle and tuning requirements)

⭐️⭐️⭐️⭐️⭐️ Over 300 Genuine 5 STAR REVIEWS

TRIED & TESTED Data Calibrations Guarantee Mechanically Safe, Yet Impressive Results.

WHY DRIVE A STANDARD VEHICLE when you can vastly improve driving enjoyment and fuel efficiency?

Why should you choose MPG Tuning? www.whympg.co.uk

IMI Certified Tuning Specialist

MPG Tuning Ltd
Unit 44 Rumerhill Business Estate
Cannock, Staffordshire, WS11 0ET
www.mpgtuning.co.uk
www.remappingstaffordshire.co.uk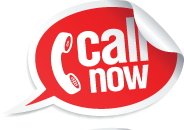 Tel: 01543 466662

MPG Tuning Offer Professional ECU Remap and Tuning services including but not limited to ECU Remapping, EGR Delete, DPF Solutions, VAG Emissions Recall Scandal Rollback, Tricore Processor Programming, Boot Mode and Traditional Chip Tuning.


MPG Tuning is based in Cannock Staffordshire but serve customers from further afield typically from the following areas, Lichfield, Burntwood, Rugeley, Stafford, Brownhills, Walsall, Wolverhampton, Birmingham, Tamworth plus many more areas throughout the West and East Midlands.
© Copyright MPG Tuning 2018 – Monitored by OC-RiS