11 Tips To Improve Your MPG Fuel Efficiency
If your vehicle is running less economically than it used to, there could be an underlying issue with mechanical parts, electrics or even sensors.
This guide covers SOME of the most likely issues which could be attributed to reduced fuel efficiency.
DRIVING STYLE AND OTHER CONDITIONS
Possibly the most common cause of poor MPG returns is your driving style and the type of journeys you do.

For example, if you do a lot of stop-start type driving (typically in heavy traffic or traffic jams) or you use the throttle for more rapid acceleration than normal, fuel consumption can increase quite dramatically.

Driving in a hilly area or towing can also have a dramatic effect, these are factors that you may or may not be conscious of all the time due to other things on your mind.
AGGRESSIVE DRIVING STYLE
Cars are least efficient during initial acceleration, so if your car journey is short or involves a lot of stops then you will use more fuel than on longer journeys where your speed and acceleration are more constant.
More aggressive driving where you accelerate hard and brake late uses much more fuel than steady driving. For best mpg results, try keep your vehicle moving as much as possible by leaving plenty of room between you and the vehicle in front.
SENSORS
Modern vehicles have a mass of sensors, with many being essential to the efficient operation of the engine.
Sensors are designed to send information to your vehicles ECU (brain) where the data lookup tables (MAP software) sensors that become less efficient or inaccurate, feed the ecu with incorrect information and affect performance/efficiency.

MAF ("mass airflow" sensors) play a huge roll in engine efficiency and although they do not always show up on a basic diagnostic test, they can still be responsible for poor efficiency.
Having a dirty or faulty mass air flow sensor can reduce mpg by 20% or more because the sensor provides incorrect information the engine management software, which in turns miscalculates how much fuel is required.
FAULTY THERMOSTAT
The engine's thermostat controls the operating temperature of the engine, helping the engine warm up quickly after a cold start.

A faulty thermostat does not close properly, which could mean that the engine never reaches a desired operating temperature, and a cold engine uses more fuel.
FAULTY FUEL INJECTORS
Fuel varnish deposits can build up inside fuel injectors which prevents them from delivering the correct volume of fuel, which in turn can cause poor fuel economy.
ENGINE MISFIRE
Engine misfire could be the result of many factors, defective fuel injectors, faulty spark plugs, bad plug wires, fuel injectors, low fuel pressure amongst others but ultimately, will waste fuel and reduce MPG.
DIRTY AIR FILTER
If your air filter is partially blocked, it reduces air allowed into the engine and interferes with normal engine performance causing poor fuel economy and general efficiency.
OIL VISCOSITY
Most modern vehicles use a low viscosity motor oil, that tends to thicken in colder weather conditions. Using a motor oil with a higher viscosity than you need can cause poor fuel economy, so check your vehicle manual for the correct oil grade required for your engine.
EGR VALVE LEAK
The EGR Valve (Exhaust Gas Recirculation Valve) is a device which is designed to help control emissions. If the EGR valve is not operating correctly it can allow exhaust gases to leak back into the intake manifold causing misfires and in turn a reduction in mpg.
TYRE PRESSURES AND TYRE TYPE
The type of tyre you use and the pressure can have a major impact on your fuel economy.
If your tyre pressures are low, rolling resistance is increased and your engine will have to work harder to propel you along.

The harder your vehicle works, the more fuel it will use.

Equally, better quality tyres often have less rolling resistance and therefore are more economical in the long run. For confirmation of this factor visit a well know tyre company site www.blackcircles.com (we are not affiliated) and check out the ratings for various tyres, which include fuel economy data.

ECU REMAPPING BENEFITS
Assuming that all other aspects of your vehicle are in good order, a professional ecu remap can typically improve fuel efficiency by 10-20% or more...

Combine a well-maintained car with a professional ecu remap and improved driving style, and some people could enjoy improvements of up to 30% or more.

CONTACT US TODAY START SAVING TOMORROW
WHY DRIVE A STANDARD VEHICLE - When you can enjoy a vastly improved driving experience from just £78 per month over 4-month plan

𝐎𝐕𝐄𝐑 300 ⭐️⭐️⭐️⭐️⭐️ "𝐆𝐞𝐧𝐮𝐢𝐧𝐞" 𝐂𝐮𝐬𝐭𝐨𝐦𝐞𝐫 𝐑𝐞𝐯𝐢𝐞𝐰𝐬 𝐚𝐜𝐫𝐨𝐬𝐬 𝐆𝐨𝐨𝐠𝐥𝐞 𝐚𝐧𝐝 𝐅𝐚𝐜𝐞𝐛𝐨𝐨𝐤

Why should you choose MPG Tuning? www.whympg.co.uk

Spread The Cost with Our 4 Month PAYMENT PLANS

With prices starting from only £78 per month on our 4-month payment plan, you can enjoy all of the benefits shown above Now rather than saving up.

"Vehicle Dependent" In some cases, your Saving On Fuel will actually cover the cost of your remap over a year or less, in which case the remap and associated benefits are effectively FREE...

⭐️⭐️⭐️⭐️⭐️ Over 300 Genuine 5 STAR REVIEWS

TRIED & TESTED Data Calibrations Guarantee Mechanically Safe, Yet Impressive Results.

WHY DRIVE A STANDARD VEHICLE when you can vastly improve driving enjoyment and fuel efficiency?

Why should you choose MPG Tuning? www.whympg.co.uk

IMI Certified Tuning Specialist

MPG Tuning Ltd
Unit 44 Rumerhill Business Estate
Cannock, Staffordshire, WS11 0ET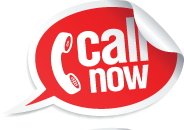 Tel: 01543 466662
Mob: 07789 266194

MPG Tuning Offer Professional ECU Remap and Tuning services including but not limited to ECU Remapping, EGR Delete, DPF Solutions, VAG Emissions Recall Scandal Rollback, Tricore Processor Programming, Boot Mode and Traditional Chip Tuning.


MPG Tuning is based in Cannock Staffordshire but serve customers from further afield typically from the following areas, Lichfield, Burntwood, Rugeley, Stafford, Brownhills, Walsall, Wolverhampton, Birmingham, Tamworth plus many more areas throughout the West and East Midlands.
© Copyright MPG Tuning 2018 – Monitored by OC-RiS