4 Reasons to Choose MPG Tuning for Volkswagen Remapping in Staffordshire
For car and van owners in Staffordshire, it can be hard to find the perfect remapping specialist for their vehicles. However, when it comes to Volkswagen remapping, there is one clear choice – MPG Tuning. This established business has over 17 years of experience and 400 genuine 5-star reviews from customers, so you know that you are getting quality service each and every time.
Read on to discover 4 reasons why you should choose MPG Tuning for your Volkswagen remapping needs.
Improve Acceleration
Using MPG Tuning will help to improve acceleration and make your Volkswagen vehicle more responsive. When driving a car or van with an improved acceleration rate, you will have control over the power of your engine more easily, making driving a much smoother experience overall. This is especially useful if you are using your vehicle for work purposes.
Improve MPG
By using MPG Tuning, you can also benefit from improved fuel economy which means that you save money on petrol or diesel, depending on what type of Volkswagen you drive. Improved fuel efficiency also means that your carbon footprint is reduced significantly, helping the environment in a big way without having to compromise on performance or power.
Remove Flat Spots
Flat spots can be incredibly annoying when driving; they not only disrupt the flow of your journey but they can also cause damage to your engine if left unchecked. By using MPG Tuning, these flat spots can be removed completely so that your journey is smooth from start to finish with no unexpected jerking or stalling along the way.
More Smiles Per Mile
Finally, one of the biggest benefits of choosing MPG Tuning for all of your Volkswagen remapping needs is that you get more smiles per mile! You will feel confident behind the wheel knowing that you have chosen a professional remapping service and will enjoy feeling how responsive and powerful your engine becomes after this transformation has taken place. Experiencing this firsthand will make all of those smiles add up!
Don't be fooled by untrustworthy companies who claim they can provide a cheaper remapping service than professionals like MPG Tuning – it's simply not worth taking the risk! At MPG Tuning, we have over 400 genuine 5-star reviews from customers who have been delighted with our services as well as 17 years of experience behind us; this means that when it comes to Volkswagen remapping in Cannock, Staffordshire – we are definitely the best choice!
Get in touch today if you would like more information about our services or would like to book an appointment with us soon!
IMI Certified Tuning Specialist

MPG Tuning Ltd
Unit 44 Rumerhill Business Estate
Cannock, Staffordshire, WS11 0ET
www.mpgtuning.co.uk
www.remappingstaffordshire.co.uk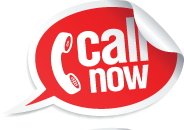 Tel: 01543 466662
MPG Tuning Offer Professional ECU Remap and Tuning services including but not limited to ECU Remapping, EGR Delete, DPF Solutions, VAG Emissions Recall Scandal Rollback, Tricore Processor Programming, Boot Mode, and Traditional Chip Tuning.


MPG Tuning is based in Cannock Staffordshire but serves customers from further afield typically from the following areas, Lichfield, Burntwood, Rugeley, Stafford, Brownhills, Walsall, Wolverhampton, Birmingham, Tamworth plus many more areas throughout the West and East Midlands.
© Copyright MPG Tuning 2018 – Monitored by OC-RiS