9 Of the Most Common Petrol Car Engine Problems
Car engines are complex machines that are prone to various problems, ranging from minor to catastrophic. As a car owner, it's important to stay informed about the most common car engine problems, so you can take action and avoid costly repairs.
In this article, we'll take a look at the 9 most common car engine problems.
Poor lubrication
The engine needs to be lubricated properly in order to function correctly. Without enough oil, the engine can seize up, causing major damage. Make sure to regularly check your oil levels and change your oil according to your car manufacturer's recommended schedule.
Failing oil pump
The oil pump is responsible for circulating oil through the engine. If it fails, your engine won't get the lubrication it needs, causing damage to critical parts. Signs of a failing oil pump include low oil pressure and engine noise. If you suspect a problem with your oil pump, get it checked out by a mechanic.
Oil deposits and debris
Over time, oil can become contaminated with debris and deposits. This can lead to clogged oil passages and reduced lubrication. Regular oil changes can help prevent this problem.
Inadequate fuel and air compression
If your engine isn't getting enough fuel or air, it won't run efficiently. This can cause poor performance, reduced fuel economy, and other problems. Common causes of inadequate fuel and air compression include dirty air filters, clogged fuel injectors, and faulty sensors.
Leaking engine coolant
Your engine needs coolant to prevent overheating. If you notice a puddle of coolant under your car or your engine is overheating, it could be a sign of a leak. Leaking coolant can damage your engine and should be fixed as soon as possible.
Blocked engine radiators
Radiators are responsible for cooling your engine. If they become blocked with debris, they won't be able to do their job effectively, causing your engine to overheat. Regular maintenance, including flushing your radiator, can help prevent this problem.
Prolonged engine detonation
Detonation is when the fuel in your engine explodes instead of burning smoothly. Prolonged detonation can cause serious damage to your engine, including cracked pistons and damaged bearings. If you hear knocking or pinging noises coming from your engine, get it checked out by a mechanic.
Damaged oxygen sensors
Oxygen sensors measure the amount of oxygen in your car's exhaust and help your engine run efficiently. If they become damaged or dirty, your engine may run poorly or use more fuel than normal. Regular maintenance can help prevent this problem.
Faulty spark plugs and or coil packs
Spark plugs ignite the fuel in your engine's cylinders. If they become fouled or worn out, your engine may misfire or run poorly. Make sure to replace your spark plugs according to your car manufacturer's recommended schedule.
Look After Your Car and It Is Less Likely To Let You Down
In conclusion, car engine problems can be expensive and inconvenient. Regular maintenance and attention to warning signs can help prevent many of these problems from occurring. If you suspect a problem with your engine, don't wait to get it checked out by a mechanic. By taking care of your car's engine, you'll enjoy better performance, increased fuel economy, and a longer lifespan for your vehicle.
IMI Certified Tuning Specialist

MPG Tuning Ltd
Unit 44 Rumerhill Business Estate
Cannock, Staffordshire, WS11 0ET
www.mpgtuning.co.uk
www.remappingstaffordshire.co.uk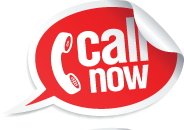 Tel: 01543 466662
MPG Tuning Offer Professional ECU Remap and Tuning services including but not limited to ECU Remapping, EGR Delete, DPF Solutions, VAG Emissions Recall Scandal Rollback, Tricore Processor Programming, Boot Mode, and Traditional Chip Tuning.


MPG Tuning is based in Cannock Staffordshire but serves customers from further afield typically from the following areas, Lichfield, Burntwood, Rugeley, Stafford, Brownhills, Walsall, Wolverhampton, Birmingham, Tamworth plus many more areas throughout the West and East Midlands.
© Copyright MPG Tuning 2018 – Monitored by OC-RiS