What are the most common faults in a Peugeot 3008?
Here are some commonly reported issues with the Peugeot 3008:
Electrical Problems: Some owners have experienced electrical faults, including issues with the central locking system, malfunctioning dashboard displays, and problems with the car's electronic systems. These can sometimes be caused by loose connections or faulty components.
Turbocharger and Engine Issues: Certain owners have reported problems with the turbocharger and engine, such as turbo failures, engine misfires, and loss of power. These issues may be related to factors such as insufficient maintenance, fuel quality, or manufacturing defects.
Suspension and Steering: Some drivers have complained about suspension-related problems, including noisy or worn-out suspension components, such as ball joints or shock absorbers. Steering-related issues like vibration or knocking sounds while turning have also been reported.
Transmission Problems: A few Peugeot 3008 owners have experienced transmission-related issues, such as jerking or rough shifting, delayed engagement, or transmission failure. These problems may be due to software glitches, sensor failures, or mechanical issues.
DPF (Diesel Particulate Filter) Clogging: In diesel-powered 3008 models, some users have reported issues with the DPF, which can become clogged and require manual regeneration or replacement. This can occur if the vehicle is primarily driven in urban or low-speed conditions without reaching sufficient temperatures for effective DPF regeneration.
Some Peugeot 3008 owners have reported issues related to the AdBlue system. AdBlue is a liquid solution used in selective catalytic reduction (SCR) systems in diesel vehicles to reduce nitrogen oxide emissions.
Here are some common AdBlue-related problems that have been reported:
AdBlue Warning Messages: Some drivers have experienced warning messages indicating low AdBlue levels or faults with the AdBlue system. These warnings may appear on the dashboard and require attention to ensure the proper functioning of the vehicle's emissions control system.
AdBlue Pump or Injector Failures: In some cases, the AdBlue pump or injectors may fail or malfunction, leading to issues with the distribution and injection of AdBlue into the exhaust system. This can result in reduced performance, increased emissions, or the vehicle going into a restricted mode.
AdBlue Contamination: Contamination of the AdBlue fluid can occur if improper additives or substances are introduced into the tank. This can lead to clogged injectors, malfunctioning sensors, or other related problems. It is essential to use high-quality, genuine AdBlue and follow the manufacturer's recommendations for maintenance.
If you encounter any AdBlue-related issues with your Peugeot 3008, it is recommended to have the vehicle diagnosed and serviced by a qualified technician or authorized Peugeot service centre. They can accurately identify the specific cause of the problem and perform the necessary repairs or maintenance procedures to resolve the AdBlue-related issues.

IMI Certified Tuning Specialist

MPG Tuning Ltd
Unit 44 Rumerhill Business Estate
Cannock, Staffordshire, WS11 0ET
www.mpgtuning.co.uk
www.remappingstaffordshire.co.uk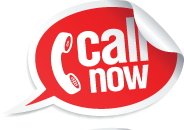 Tel: 01543 466662
MPG Tuning Offer Professional ECU Remap and Tuning services including but not limited to ECU Remapping, EGR Delete, DPF Solutions, VAG Emissions Recall Scandal Rollback, Tricore Processor Programming, Boot Mode, and Traditional Chip Tuning.


MPG Tuning is based in Cannock Staffordshire but serves customers from further afield typically from the following areas, Lichfield, Burntwood, Rugeley, Stafford, Brownhills, Walsall, Wolverhampton, Birmingham, Tamworth plus many more areas throughout the West and East Midlands.
© Copyright MPG Tuning 2018 – Monitored by OC-RiS
Remember, the presence of these issues may vary depending on the specific model year and region. Regular maintenance, following manufacturer guidelines, and addressing any concerns promptly can help mitigate potential problems. If you own a Peugeot 3008 and are experiencing difficulties, it's advisable to consult a qualified mechanic or contact an authorized Peugeot service centre for accurate diagnosis and repairs.