Adblue ® Emergency Override Cannock Staffordshire
MPG Tuning Ltd is pleased to introduce an emergency solution designed to assist you in preventing breakdowns and ensuring a smooth journey. Our Adblue System Override service is here to provide you with a temporary solution, allowing your vehicle to remain operable until you can arrange a proper system parts replacement and permanent repair with your authorized dealer.
Emissions System Support
In the event of a non-start or an imminent non-start situation, our Adblue System Override service comes to your rescue. This temporary intervention is intended to bridge the gap until you're able to address the issue with a comprehensive repair from your trusted authorized dealer.
Your Responsibility
We understand the urgency of keeping your vehicle in working condition, and that's why we're offering this Adblue System Override in good faith. It's important to note that this service is intended to provide a short-term solution, allowing you to safely reach your destination or have a grace period to organize a permanent fix for your Adblue system. As a responsible vehicle owner, it's your responsibility to ensure that the necessary repairs are undertaken promptly to reinstate your Adblue system to its fully functional state.
At MPG Tuning Ltd, we're committed to helping you navigate through challenging situations and ensuring your peace of mind on the road. Please remember that the Adblue System Override is not a substitute for a permanent repair, and we strongly advise you to collaborate with your authorized dealer to address the issue comprehensively.
Drive confidently with the support of MPG Tuning Ltd's Adblue System Override, your temporary solution for a seamless journey while you work towards a permanent fix.
IMI Certified Tuning Specialist

MPG Tuning Ltd
Unit 44 Rumerhill Business Estate
Cannock, Staffordshire, WS11 0ET
www.mpgtuning.co.uk
www.remappingstaffordshire.co.uk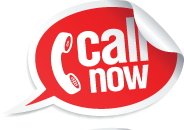 Tel: 01543 466662
MPG Tuning Offer Professional ECU Remap and Tuning services including but not limited to ECU Remapping, EGR Delete, DPF Solutions, VAG Emissions Recall Scandal Rollback, Tricore Processor Programming, Boot Mode, and Traditional Chip Tuning.


MPG Tuning is based in Cannock Staffordshire but serves customers from further afield typically from the following areas, Lichfield, Burntwood, Rugeley, Stafford, Brownhills, Walsall, Wolverhampton, Birmingham, Tamworth plus many more areas throughout the West and East Midlands.
© Copyright MPG Tuning 2018 – Monitored by OC-RiS