All You Need to Know About Diesel Particulate Filters
If you own a diesel car or van, then it's important to know about diesel particulate filters (DPFs). DPFs are designed to reduce the number of pollutants emitted from diesel cars and vans, making them both more efficient and environmentally friendly. In this blog post, we'll cover what a DPF is, how it works, how to carry out passive and forced regenerations of your DPF, and more.
What is a DPF?
A diesel particulate filter is a device that captures and stores exhaust soot to reduce emissions from diesel engines. The purpose of a DPF is to trap particles from the engine's exhaust before they can be released into the atmosphere. This reduces the number of pollutants that are emitted from the vehicle, making it cleaner and more efficient.
How Does A DPF Work?
A DPF works by trapping soot particles in an internal filter element as they pass through the exhaust system. The filter element is made up of hundreds of small cells which are coated with a special material that absorbs soot particles like a sponge. As these particles build up over time, they eventually need to be removed for the engine to continue running properly. This process is known as regeneration.
How Does a Diesel Particulate Filter Regenerate Itself?
There are two types of regeneration processes – passive regeneration and forced regeneration – which will be discussed later in this post. In both cases, regeneration involves burning off the soot that has been trapped in the filter element using high temperatures created by your engine's exhaust gas.
Once all the trapped soot has been burned off, your filter will be clean again and ready for use once more.
How To Carry Out A Passive Regeneration Of My Diesel Particulate Filter?
Passive regeneration occurs when conditions are right for your vehicle's exhaust temperature to reach high enough levels on its own without any additional help from you or your vehicle's computer system. This usually happens when you're driving on highways or other long stretches of road where your engine can run at higher RPMs for extended periods of time without having to stop or slow down much.
How To Carry Out A Forced Regeneration Of My Diesel Particulate Filter?
Forced regenerations should only be attempted by an experienced professional with professional-level diagnostic tools.

Forced regeneration occurs when your vehicle's computer system detects that there is too much soot build-up in the filter element and needs to be manually triggered by you or via an external tool such as an OBD-II scanner connected to your vehicle's computer system in order for it to burn off all of the excess soot trapped inside it.
During this process, your vehicle will run at higher RPMs than normal while also injecting fuel into the exhaust stream in order to create hotter temperatures which will help burn off all of the trapped soot particles faster than would normally happen during passive regeneration cycles alone.

Diesel Particulate Filters commonly referred to as DPF's
Diesel particulate filters (DPFs) are essential components of modern diesel cars and vans because they help reduce harmful emissions while improving efficiency at the same time. Knowing how these devices work – including how to carry out passive and forced regenerations – can go a long way toward ensuring that your diesel car or van continues running smoothly for years to come!

Understanding how DPFs work can also mean fewer trips to mechanics who may charge large sums for repair work related to faulty filters or improper regenerations! With these tips in mind, you should now have all you need to know about managing your diesel particulate filter efficiently!

IMI Certified Tuning Specialist

MPG Tuning Ltd
Unit 44 Rumerhill Business Estate
Cannock, Staffordshire, WS11 0ET
www.mpgtuning.co.uk
www.remappingstaffordshire.co.uk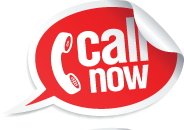 Tel: 01543 466662
MPG Tuning Offer Professional ECU Remap and Tuning services including but not limited to ECU Remapping, EGR Delete, DPF Solutions, VAG Emissions Recall Scandal Rollback, Tricore Processor Programming, Boot Mode, and Traditional Chip Tuning.


MPG Tuning is based in Cannock Staffordshire but serves customers from further afield typically from the following areas, Lichfield, Burntwood, Rugeley, Stafford, Brownhills, Walsall, Wolverhampton, Birmingham, Tamworth plus many more areas throughout the West and East Midlands.
© Copyright MPG Tuning 2018 – Monitored by OC-RiS