Areas We Cover and MPG Tuning Ltd's Commitment to Quality
At MPG Tuning Ltd, we pride ourselves on being the epitome of excellence in the realm of ECU remapping services. With a staggering 18 years of industry experience under our belt, we have garnered the trust and unwavering loyalty of customers across Staffordshire and the Midlands.
As our reputation for outstanding results and exceptional customer service continues to spread, we've been delighted to welcome clients from locations as far-reaching as Stoke on Trent, Telford, Uttoxeter, and many other areas in Staffordshire and the West Midlands. In some cases, our customers travel up to 3 hours to experience the MPG Tuning difference.
One of the factors that make us a convenient choice for our clients is our strategic location. We are easily accessible via major road networks, including the M6, M6 Toll, A5, and A38, among others. This accessibility ensures that no matter where you're coming from, reaching MPG Tuning is a hassle-free experience.
For those looking to make the most of their visit to our location, we're conveniently situated close to the MacArthur Glen Designer Outlet. Here, you can explore a wide range of cut-price outlet stores from renowned brands such as Nike, Next, Boss, Clarks, Vans, Puma, Radley, Adidas, Calvin Klein, Hugo, and many more. It's the perfect opportunity to indulge in some retail therapy while your vehicle undergoes its transformation. MAP
If you'd prefer to enjoy a meal or a quick bite during your visit, we have you covered as well. Our location is just a 10-minute walk away from a variety of eateries, including Five Guys, Slim Chicken, Pizza Express, Wagamama, and more. Whether you're in the mood for a burger, some chicken tenders, or a gourmet pizza, there's something for every palate within easy reach.
Of course, if you'd rather relax on-site, our warm and welcoming waiting room awaits you. We'll even make you a nice coffee or tea of your choice, ensuring you're comfortable while we work our magic on your vehicle.
Our reputation speaks volumes, backed by an astounding collection of over 400 Genuine Customer Five Star Reviews. These testimonials serve as a testament to our unwavering dedication to delivering exceptional results and unmatched customer service. What's truly heartening for us is not just the fact that customers choose us, but that they enthusiastically recommend our services to others, creating a ripple effect of satisfaction throughout the automotive community.
While it's worth noting that you might come across cheaper quotes elsewhere, we want to emphasize our unwavering confidence that you won't find superior results or customer service compared to what MPG Tuning Ltd offers. Our commitment to excellence transcends mere words; it's deeply ingrained in our company ethos. We've invested substantial sums in acquiring the most advanced tuning equipment and software available in the industry. This investment empowers us to deliver not just good results, but rather the pinnacle of the tuning experience.
To put it into perspective: imagine you were facing a critical medical procedure like brain surgery. Naturally, you would seek out the best surgeon available, one with a wealth of experience and access to state-of-the-art equipment. In the domain of ECU remapping, the distinction between a professional like MPG Tuning Ltd and an amateur is just as stark. It's not merely the difference between a pair of nail clippers from eBay and professional surgical tools; it's the assurance of precision, safety, and outstanding performance.
At MPG Tuning Ltd, we are not just in the business of remapping vehicles; we are dedicated to unlocking their full potential, ensuring they run at their absolute peak performance. When you entrust your vehicle to us, you're choosing peace of mind, knowing that it's in the hands of professionals who have dedicated almost two decades to mastering their craft.
So, whether you hail from Cannock, Staffordshire, or you're making the journey from distant locales, consider MPG Tuning Ltd for a tuning experience that consistently surpasses your expectations. We're more than a service provider; we are a team of experts committed to delivering the highest quality, performance, and customer satisfaction. Your vehicle deserves nothing but the best, and that's precisely what we offer – every single time.


IMI Certified Tuning Specialist

MPG Tuning Ltd
Unit 44 Rumerhill Business Estate
Cannock, Staffordshire, WS11 0ET
www.mpgtuning.co.uk
www.remappingstaffordshire.co.uk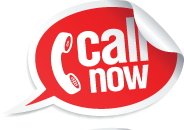 Tel: 01543 466662
MPG Tuning Offer Professional ECU Remap and Tuning services including but not limited to ECU Remapping, EGR Delete, DPF Solutions, VAG Emissions Recall Scandal Rollback, Tricore Processor Programming, Boot Mode, and Traditional Chip Tuning.


MPG Tuning is based in Cannock Staffordshire but serves customers from further afield typically from the following areas, Lichfield, Burntwood, Rugeley, Stafford, Brownhills, Walsall, Wolverhampton, Birmingham, Tamworth plus many more areas throughout the West and East Midlands. MAP
© Copyright MPG Tuning 2018 – Monitored by OC-RiS