Audi A3 Common Problems and Solutions
The Audi A3 is a popular compact luxury car that has been known for its performance, style, and features. However, like any vehicle, it can experience certain common problems. Here are some of the common problems reported by Audi A3 owners and potential solutions:
Oil Leaks: Some Audi A3 owners have reported oil leaks, particularly from the valve cover gasket. This can lead to oil seepage and potentially cause engine issues. The solution is to replace the valve cover gasket and ensure it is properly sealed.
Electrical Issues: Electrical problems such as malfunctioning power windows, faulty lights, or issues with the central locking system have been reported. It is advisable to check the fuses, connectors, and wiring for any signs of damage. If necessary, components may need to be repaired or replaced.
Direct-Shift Gearbox (DSG) Problems: The Audi A3 equipped with a dual-clutch Direct-Shift Gearbox (DSG) has occasionally been associated with issues such as hesitation, jerking, or slipping gears. This could be due to a malfunctioning mechatronic unit or clutch. In such cases, it is recommended to have the vehicle diagnosed by a qualified Audi technician who can determine the specific cause and perform the necessary repairs or replacements.
Suspension Noise: Some Audi A3 owners have reported noises coming from the suspension system, such as clunking or creaking sounds. This may be caused by worn-out suspension components, such as bushings or control arms. Inspecting and replacing the worn parts can resolve this issue.
Timing Chain Tensioner: Certain Audi A3 models equipped with the 2.0-liter TFSI engine have experienced problems with the timing chain tensioner. The tensioner may fail or wear out prematurely, resulting in timing chain issues and potential engine damage. If you hear unusual engine noises or experience rough running, it is recommended to have the timing chain and tensioner inspected and replaced if necessary.
It's worth noting that the occurrence of these problems can vary among different model years and engine options. Regular maintenance, following manufacturer guidelines, and addressing any issues promptly can help minimize the impact of these common problems. If you experience any persistent issues, it is advisable to consult a qualified mechanic or an authorized Audi service center for proper diagnosis and resolution.
IMI Certified Tuning Specialist

MPG Tuning Ltd
Unit 44 Rumerhill Business Estate
Cannock, Staffordshire, WS11 0ET
www.mpgtuning.co.uk
www.remappingstaffordshire.co.uk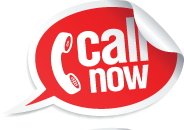 Tel: 01543 466662
MPG Tuning Offer Professional ECU Remap and Tuning services including but not limited to ECU Remapping, EGR Delete, DPF Solutions, VAG Emissions Recall Scandal Rollback, Tricore Processor Programming, Boot Mode, and Traditional Chip Tuning.


MPG Tuning is based in Cannock Staffordshire but serves customers from further afield typically from the following areas, Lichfield, Burntwood, Rugeley, Stafford, Brownhills, Walsall, Wolverhampton, Birmingham, Tamworth plus many more areas throughout the West and East Midlands.
© Copyright MPG Tuning 2018 – Monitored by OC-RiS