Boost Your Mercedes E220 2.0dci to New Heights with MPG Tuning!
Are you ready to unleash the true power and potential of your Mercedes E220 2.0dci? Look no further than MPG Tuning, one of the highest-rated in the industry. We're excited to announce that our renowned tuning service is available for a wide range of cars and vans, and this time we're taking your E220 to the next level!
One of our valued returning customers recently brought us his new pride and joy, a Mercedes E220 2.0dci, and entrusted us with enhancing its already impressive performance. With our expertise and passion for optimizing engine efficiency, we were able to achieve remarkable power gains and unleash its true potential.
Our MPG Tuning performance remap took the E220's horsepower from an already impressive 195hp to a staggering 231hp! That's an increase of 36 horsepower, giving you a noticeable boost in acceleration and overall performance. Whether you're overtaking on the motorway or simply enjoying a spirited drive, you'll experience a whole new level of excitement behind the wheel.
But it doesn't stop there. We didn't just focus on horsepower alone; we also enhanced the torque output of this E220. With our remap, the torque has been elevated from 400nm to an astonishing 484nm. This means you'll have even more low-end grunt and mid-range power, making your driving experience smoother, more effortless, and exhilarating.
What sets MPG Tuning apart from the competition is our unrivaled expertise and commitment to customer satisfaction. With over 17 years of experience in the industry, our team of skilled technicians knows the ins and outs of performance remapping. We understand the delicate balance between power and reliability, ensuring that your engine's longevity is never compromised.
Our track record speaks for itself, with over 400 Five Star Reviews from satisfied customers who have experienced the MPG Tuning difference. It's no wonder our returning customers chose us once again. We take pride in delivering exceptional results, and we strive to exceed expectations every time.
So, why choose anyone else to remap your Mercedes E220 2.0dci? MPG Tuning is your go-to choice for unlocking the true potential of your vehicle. With our performance remap, you'll experience a significant increase in power, improved torque delivery, an overall enhanced driving experience, and as long as you don't drive it like you stole it, you could also enjoy 10-20% better MPG.
Don't settle for the ordinary when you can have the extraordinary. Contact MPG Tuning today and let us take your Mercedes E220 2.0dci to new heights of performance. Get ready to feel the adrenaline rush every time you step on the gas pedal. Trust the experts at MPG Tuning, where performance meets perfection! 🏁💨
IMI Certified Tuning Specialist

MPG Tuning Ltd
Unit 44 Rumerhill Business Estate
Cannock, Staffordshire, WS11 0ET
www.mpgtuning.co.uk
www.remappingstaffordshire.co.uk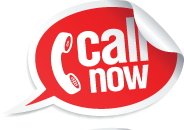 Tel: 01543 466662
MPG Tuning Offer Professional ECU Remap and Tuning services including but not limited to ECU Remapping, EGR Delete, DPF Solutions, VAG Emissions Recall Scandal Rollback, Tricore Processor Programming, Boot Mode, and Traditional Chip Tuning.


MPG Tuning is based in Cannock Staffordshire but serves customers from further afield typically from the following areas, Lichfield, Burntwood, Rugeley, Stafford, Brownhills, Walsall, Wolverhampton, Birmingham, Tamworth plus many more areas throughout the West and East Midlands.
© Copyright MPG Tuning 2018 – Monitored by OC-RiS