Boost Your Vehicle's Performance and Efficiency with MPG Tuning in Cannock, Staffordshire
Introduction
In today's fast-paced world, where efficiency and performance are key, optimizing your vehicle's engine has become more important than ever. Are you looking to unlock the true potential of your European car or van? Look no further than MPG Tuning in Cannock, Staffordshire. With over 17 years of experience, MPG Tuning has earned a stellar reputation for delivering excellent results and exceptional customer service. Specializing in engine tuning, remapping, and resolving DPF, EGR, and AdBlue issues, MPG Tuning is your go-to solution for unleashing the full power and efficiency of your vehicle.
Unleash the Power of Remapping
At MPG Tuning, we understand that every vehicle has untapped potential waiting to be unlocked. Our expert technicians specialize in remapping and engine tuning, using state-of-the-art equipment and software to optimize your engine's performance. With our remap services, you can experience increased power, improved torque, and enhanced fuel efficiency. Whether you drive a car or a van, we cater to most European vehicles manufactured from the year 2000 onwards.
Stage 1 and Stage 1 Plus Tuning
One of our core services is stage 1 and stage 1 plus tuning. These are popular options for enthusiasts looking to maximize their vehicle's performance without major modifications. Our stage 1 tuning involves recalibrating the engine's ECU (Engine Control Unit) to deliver noticeable improvements in power and torque. With stage 1 plus tuning, we go the extra mile to fine-tune the ECU parameters for an even greater performance boost.
Resolve DPF, EGR, and AdBlue Issues
Modern diesel vehicles often encounter issues with the DPF (Diesel Particulate Filter), EGR (Exhaust Gas Recirculating Valve), and AdBlue systems. These issues can negatively impact engine performance and fuel efficiency. At MPG Tuning, our expert technicians have the expertise to diagnose and resolve these problems effectively. By employing advanced techniques and industry-leading solutions, we can restore your vehicle's performance and efficiency, ensuring a smooth and trouble-free driving experience.
Customer Satisfaction and Reviews
With over 400 five-star reviews, MPG Tuning takes pride in delivering exceptional customer satisfaction. Our commitment to quality workmanship, reliable service, and outstanding results has earned us the trust and loyalty of our valued customers. We prioritize customer satisfaction above all else, ensuring that your expectations are not just met, but exceeded.
Conclusion
When it comes to optimizing your vehicle's performance and efficiency, MPG Tuning in Cannock, Staffordshire, stands out as a trusted name in the industry. With our expertise in remapping, engine tuning, and resolving DPF, EGR, and AdBlue issues, we have the solutions to unlock the true potential of your European car or van. With over 17 years of experience and a stellar reputation backed by hundreds of five-star reviews, MPG Tuning is the go-to destination for excellent results and top-notch customer service. Don't settle for the ordinary when you can experience extraordinary performance with MPG Tuning. Contact us today and give your vehicle the power it deserves.
IMI Certified Tuning Specialist

MPG Tuning Ltd
Unit 44 Rumerhill Business Estate
Cannock, Staffordshire, WS11 0ET
www.mpgtuning.co.uk
www.remappingstaffordshire.co.uk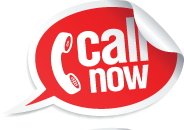 Tel: 01543 466662
MPG Tuning Offer Professional ECU Remap and Tuning services including but not limited to ECU Remapping, EGR Delete, DPF Solutions, VAG Emissions Recall Scandal Rollback, Tricore Processor Programming, Boot Mode, and Traditional Chip Tuning.


MPG Tuning is based in Cannock Staffordshire but serves customers from further afield typically from the following areas, Lichfield, Burntwood, Rugeley, Stafford, Brownhills, Walsall, Wolverhampton, Birmingham, Tamworth plus many more areas throughout the West and East Midlands.
© Copyright MPG Tuning 2018 – Monitored by OC-RiS