Coil Packs A Crucial Part of Your Vehicle's Engine
For many car owners, the engine is a mysterious black box. It does its job, and you don't have to think much about it. But things like coil packs are exactly what help your engine work seamlessly. In this blog post, we'll cover the basics of coil packs, how they work, and why they are important, as well as the typical symptoms of failed or failing coil packs and the effects they have on your vehicle's performance.
What is a Coil Pack?
A coil pack is an ignition system component commonly used in modern petrol engines by most automakers these days. It consists of several coils and spark plugs that aid in the combustion process within your vehicle's cylinders. Each coil is wound with several hundred turns of wire and when electricity passes through it, an electric current is produced which causes a spark to be sent to each spark plug in turn. This ignites the fuel-air mixture inside your cylinders and thus creates the power necessary for your engine to run.
How Does it Work?
The way a coil pack works is simple but very effective. The coil pack receives voltage from the distributor or ignition module, generating a powerful spark at the spark plug terminals that ignites the air/fuel mixture inside the cylinders to provide power to your engine. When you start your car, this process happens quickly and continuously until you shut off your car's ignition key.
Benefits of Coil Packs Over Just Spark Plugs Alone
Coil packs offer many advantages over just using standard spark plugs alone including improved acceleration, better fuel efficiency due to more consistent timing between cylinders, and increased reliability as fewer parts are used compared to traditional distributor setups with separate spark plug wires for each cylinder. Additionally, because coil packs only require one wire connection per cylinder instead of multiple ones, easier installation times mean lower labour costs for service centres which helps keep overall maintenance costs down for drivers too!
Typical Symptoms of Failed or Failing Coil Packs
Since a faulty coil pack can affect several different aspects of vehicle performance such as decreasing power output or increasing emissions levels, there are some common signs that can indicate if yours may need replacement: engine misfires; poor acceleration; hesitation while starting; white smoke coming from exhaust pipe; check engine light illuminated; decreased fuel economy; backfiring; rough idling; and stalling out when revving up higher RPMs than usual (elevated RPMs). If you experience any of these issues, then it's best to visit a qualified mechanic so they can inspect your vehicle's components and determine what needs fixing before any permanent damage occurs.
How Does This Affect Performance?
Having faulty or failing coils will adversely affect several aspects of performance such as diminishing power output since less energy will be created during combustion due to lack of sparks generated by bad coils or reduced fuel economy because incorrect timing between cylinder firings will lead to wasted fuel intake if not corrected in time. Additionally, emissions levels could increase significantly due to incomplete combustion taking place which could potentially fail emissions tests required by law in certain regions around the world annually depending on the regulations set forth by local governments concerning environmental protection laws related to vehicles being driven on public roads & highways.
Conclusion
In conclusion, keeping up with regular maintenance on all parts related to internal combustion engines like replacing old worn out parts like spark plugs & coils regularly will help keep them running efficiently & safely while avoiding any major breakdowns on the road during trips away from home base locations more often than not! As long as owners properly take care & address symptoms presented beforehand when problems arise then chances are they should have worry-free experiences while taking advantage of benefits offered by utilizing combustible fuels powering their vehicles around town day after day year round!
Common Symptoms of Failed Or Failing Coil Packs
When a coil pack fails or begins to fail, there are several symptoms that can help you identify this problem before serious damage occurs:
Engine runs rough or stalls unexpectedly
Misfires detected while driving
Check Engine Light illuminated
Decreased power output
Increased emissions
Unusual noise coming from under the hood
When one or more of these symptoms occur, it's important to have your vehicle inspected by a qualified mechanic right away before further damage occurs. If a faulty coil pack is detected, it should be replaced immediately as continuing to drive with it could result in significant damage to other parts in your vehicle's engine such as valves, pistons, and rods due to inadequate combustion pressure and incomplete burning of fuel inside the cylinders.
IMI Certified Tuning Specialist

MPG Tuning Ltd
Unit 44 Rumerhill Business Estate
Cannock, Staffordshire, WS11 0ET
www.mpgtuning.co.uk
www.remappingstaffordshire.co.uk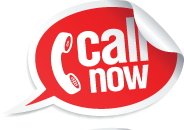 Tel: 01543 466662
MPG Tuning Offer Professional ECU Remap and Tuning services including but not limited to ECU Remapping, EGR Delete, DPF Solutions, VAG Emissions Recall Scandal Rollback, Tricore Processor Programming, Boot Mode, and Traditional Chip Tuning.


MPG Tuning is based in Cannock Staffordshire but serves customers from further afield typically from the following areas, Lichfield, Burntwood, Rugeley, Stafford, Brownhills, Walsall, Wolverhampton, Birmingham, Tamworth plus many more areas throughout the West and East Midlands.
© Copyright MPG Tuning 2018 – Monitored by OC-RiS