Could Your Van Benefit from More Power?
Case Study

Jonathan was looking for a van that he could turn into a motorhome. He purchased a 2015 Mercedes Sprinter, but it had the detuned version of the engine, providing only 95bhp. After doing some research, Jonathan found out that this make and model also came with 163bhp straight from the factory.

Both options can be tuned to reach an impressive 190bhp – resulting in a 100% increase in bhp and 65% additional torque.
Armed with his newfound information, Jonathan contacted us at MPG Tuning and decided to remap his van's engine. Once we carried out the performance remap, he couldn't believe the difference!

Not only did driving become easier and more enjoyable, but it was also much more fuel-efficient due to requiring less throttle input than before.
Jonathan wasn't alone in his quest for a more powerful engine – many other car and van owners around Staffordshire are making similar upgrades for similar reasons.

Tuning your vehicle's engine is a great way to add power without breaking the bank or sacrificing reliability or efficiency. In fact, once you get used to your vehicle's new power levels, you may find that you save money on fuel costs as well!
Conclusion: Whether you own a car, van, or motorhome in Staffordshire, tuning your engine can provide numerous benefits. Not only will you enjoy enhanced performance and increased fuel efficiency, but you'll have peace of mind knowing that your vehicle is running at its peak performance level.

If you're like Jonathan and feel like your vehicle could benefit from more power – don't hesitate – act today!

IMI Certified Tuning Specialist

MPG Tuning Ltd
Unit 44 Rumerhill Business Estate
Cannock, Staffordshire, WS11 0ET
www.mpgtuning.co.uk
www.remappingstaffordshire.co.uk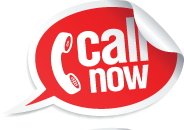 Tel: 01543 466662
MPG Tuning Offer Professional ECU Remap and Tuning services including but not limited to ECU Remapping, EGR Delete, DPF Solutions, VAG Emissions Recall Scandal Rollback, Tricore Processor Programming, Boot Mode, and Traditional Chip Tuning.


MPG Tuning is based in Cannock Staffordshire but serves customers from further afield typically from the following areas, Lichfield, Burntwood, Rugeley, Stafford, Brownhills, Walsall, Wolverhampton, Birmingham, Tamworth plus many more areas throughout the West and East Midlands.
© Copyright MPG Tuning 2018 – Monitored by OC-RiS