DSG Tuning in Staffordshire
What is DSG Tuning
As with all stock systems, the DSG gearbox stock settings can be restrictive and dampen their full potential.

Our custom DSG Remap will modify these restrictions within safe mechanical tolerances by adjusting the settings to optimise power delivery for the more performance-minded driver.
Tuning your DSG will offer you a range of benefits and Improve overall performance delivery.
When tuning the engine management software, torque limiters are one of the parameters increased, to optimise the available torque, we can also reprogram the TCU (DSG ECU) "model specific" to increase the DSG torque limiter to match the engine torque output.
Shift speeds can be increased by up to 20%, reduces lag, and improves acceleration.
Main Changes with DSG Tuning
Upshift Limits Raised

Up/Down Shifting Improved

Increased Torque Limits in Each Gear

Adjusts Clamp Pressure to Deal with Extra Torque (see clamping explanation below)

Shift Points Based on Load And Throttle Position

Benefits of DSG Tuning
Improved Shift Times can be increased by up to 20% for smoother Gear Changes

Improved Overall Response

Maximum Shift Point Increased

Gear Shift Based on Load And Throttle Position Rather Than Set Points

Matched to Available Torque in Each Gear

Clamping Pressure and its importance
When a car engine is tuned, the increased torque will in some cases cause the DSG to slip, lose available power, and increase wear.
The standard DSG program will stop increasing clamp force once it surpasses the torque level it would not experience on a stock tune.
By upgrading the software parameters in your car's TCU (DSG ECU) we can correct this behavior and allow the transmission to continue increasing clamping pressure as torque increases.
Resulting in less slip, less wear, and allowing the use of the higher torque levels, required in a tuned car.

Spread The Cost With Our 4 Month PAYMENT PLANS

With prices starting from only £99.50 per month on our 4-month payment plan, you can enjoy all of the benefits shown above Now rather than saving up.

⭐️⭐️⭐️⭐️⭐️ Over 400 Genuine 5-STAR REVIEWS

TRIED & TESTED Data Calibrations Guarantee Mechanically Safe, Yet Impressive Results.

WHY DRIVE A STANDARD VEHICLE when you can vastly improve driving enjoyment and fuel efficiency?

Why should you choose MPG Tuning? www.whympg.co.uk

IMI Certified Tuning Specialist

MPG Tuning Ltd
Unit 44 Rumerhill Business Estate
Cannock, Staffordshire, WS11 0ET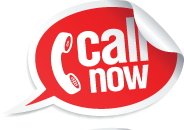 Tel: 01543 466662

MPG Tuning Offer Professional ECU Remap and Tuning services including but not limited to ECU Remapping, EGR Delete, DPF Solutions, VAG Emissions Recall Scandal Rollback, Tricore Processor Programming, Boot Mode and Traditional Chip Tuning.


MPG Tuning is based in Cannock Staffordshire but serve customers from further afield typically from the following areas, Lichfield, Burntwood, Rugeley, Stafford, Brownhills, Walsall, Wolverhampton, Birmingham, Tamworth plus many more areas throughout the West and East Midlands.
© Copyright MPG Tuning 2018 – Monitored by OC-RiS