Engine Remapping and Chip Tuning Is It Safe for My Vehicle
YES if your vehicle is in good condition and you use a reputable tuner, but if you opt for an amateur to save a few quid it follows that you might also do the same with regular maintenance on your car or van
If you're considering engine remapping or chip tuning on your car or van, these are some things to consider.
Remaps are mainstream now, but that doesn't mean everyone in the industry, should be in the industry.
Engine remaps or as it was known in the early days, chip tuning was once the preserve of the boy racers, but what was once regarded as something to be avoided has now become very mainstream.
Remapping Correctly Is Very Technical and Should Only Be Carried Out by Experienced Professionals

The technical aspect of remapping is very sophisticated now compared to the early days and modern engine management software settings have a bewildering range of options for tuners, an amateur won't know what a lot of them are much less how to program them correctly.
Due to the complexity of modern engine management software, it is crucial that you only use a reputable tuner who knows what they are doing, or you could be in serious trouble.

So the question is whether remapping safe for my vehicle isn't a simple yes or no as there are so many factors involved including but not limited to the following.

1. Who you choose to work on the brain of your vehicle, afterall you would trust a butcher to carry out brain surgery, would you?
2. The condition of your car or van, it's not enough just to say "it's serviced regularly" there is serviced and then there is serviced. Even if your vehicle has been well-serviced parts do wear out and fail at some point, most often coming as a complete surprise with no warning.

Although professional tuners will always carry out a pre remap diagnostic inspection, a diagnostic scan won't pick up things like parts or sensors that are still working.

Even a vehicle that appears to be in good working one day could fail the following day, a remap will request more work from the engine and related systems but a good remap will not damage parts or systems in good condition (but its not always possible to determine that in advance).

If you are going to opt for a remap stack the odds in your favour by using a reputable tuner and one that isn't going to try and push the performance beyond what the manufacturers engineers originally designed it for.
Chip Tuning or Remapping?
Remapping and Chip Tuning is essentially obtaining the same result using a different method.

Chip tuning refers to the practice of opening the vehicle's ECU, and removing the memory chip containing the engine management software for editing.

This often (not always) involved soldering work to remove and replace the chip but as technology has moved on, the methods used for tuning have changed and are normally referred to as remapping.
Remapping is now normally carried out via the vehicle's OBD, bench or boot mode.

OBD and bench remap do not require the ECU to be opened, whereas boot mode does but does not require memory chips to be removed and replaced.

Amateur Remapping Experts
Of course, there is no such thing as an amateur expert, but that doesn't stop the chancers from claiming they are and, in some cases, even claim to the UK's leading remapping expert.

The fact is that most remapping setups are mobile and in most cases amateurs that have no fixed place of business or landline, with the only point of contact being a mobile phone that can easily block incoming calls.

In many cases, the amateur has bought cloned remapping tools and so-called tuned files from a platform like eBay (that alone is enough for them to be avoided)

How do you spot an amateur remap provider?
For a professional tuner, it is easy to spot the amateurs, but for the average vehicle owner, it's not so easy, so here are a few tell-tale signs to be aware of.
Remapping Provider Red Flags

1. Priced much lower than well-known and reputable tuners.
2. Single point of contact typically a mobile phone.
3. FREE to make website.
4. No established internet presence.
5. Claims of being the best in the market.
6. Promoting Pop and Bang remaps.
7. Offering big discounts trying to buy the business.
8. Offers that look too good to be true.
REMAPPING / CHIP TUNING

A custom car remap service offers optimal performance, economy, or a mixture of the two, depending on your preference, but always within safe mechanical tolerances.
A professional ECU remap will transform the way your car drives and remove the restrictions imposed by the manufacturers, improving driving pleasure, performance, and crucially, fuel efficiency.
Main Benefits of a Professional Car Remap
Improve acceleration
Improve fuel efficiency
Improve towing capability
Improve driving enjoyment
Improve overtaking ability
SAVE Money!
Choosing a Tuner is as important as choosing a Good Doctor.
You will be presented with a bewildering selection of companies, all claiming to be the best in the industry. Unfortunately, the industry has been flooded with "Get Rich Quick" merchants all desperate to take your money from you. In many cases the "Get Rich Quick" operators have invested in "Cloned" counterfeit remapping tools and "so-called" tuned files off the internet.
Spread The Cost with Our 4 Month PAYMENT PLANS

With prices starting from only £70 per month on our 4-month payment plan, you can enjoy all of the benefits shown above Now rather than saving up.

⭐️⭐️⭐️⭐️⭐️ Over 330 Genuine 5 STAR REVIEWS

TRIED & TESTED Data Calibrations Guarantee Mechanically Safe, Yet Impressive Results.

WHY DRIVE A STANDARD VEHICLE when you can vastly improve driving enjoyment and fuel efficiency?

IMI Certified Tuning Specialist
MPG Tuning Ltd
Unit 44 Rumerhill Business Estate
Cannock, Staffordshire, WS11 0ET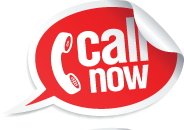 Tel: 01543 466662

MPG Tuning Offer Professional ECU Remap and Tuning services including but not limited to ECU Remapping, EGR Delete, DPF Solutions, VAG Emissions Recall Scandal Rollback, Tricore Processor Programming, Boot Mode and Traditional Chip Tuning.


MPG Tuning is based in Cannock Staffordshire but serves customers from further afield typically from the following areas, Lichfield, Burntwood, Rugeley, Stafford, Brownhills, Walsall, Wolverhampton, Birmingham, Tamworth plus many more areas throughout the West and East Midlands.
© Copyright MPG Tuning 2018 – Monitored by OC-RiS