Everything You Need to Know About Hybrid Cars
In this blog post, we'll be answering some of the most common questions people have about hybrid cars. We'll cover topics like how they work, what the advantages and disadvantages are, and whether or not you should buy one. By the end of this post, you'll have a much better understanding of hybrid cars and whether or not they're right for you. So let's get started!
How Do Hybrid Cars Work?
Hybrid cars have both a petrol or diesel engine as well as an electric motor. The electric motor is powered by a battery which is recharged while you're driving. The battery kicks in when you need extra power, like when you're accelerating or going up a hill. This helps to reduce fuel consumption and emissions.
Do Hybrid Cars Have Petrol or Diesel Engines?
Both! Some hybrid cars have petrol engines and some have diesel engines. It just depends on the make and model that you choose.
Do You Need to Plug-in Hybrid Cars for Charging?
No, you don't need to plug them in. The battery recharges itself while you're driving. However, if you want to charge it up more quickly, you can plug it into an outlet.
What Are the Advantages and Disadvantages of a Hybrid Car?
Some of the advantages of owning a hybrid car include decreased fuel consumption, lower emissions, and government incentives (in some countries). Some of the disadvantages include higher initial cost, weight (which can affect performance), and range anxiety (the fear that the battery will run out of power before reaching your destination).
How Is a Hybrid Car Different from an Electric Car?
The main difference between hybrid and electric cars is that hybrid cars have an internal combustion engine in addition to an electric motor, while electric cars only have an electric motor. This means that hybrids are more versatile since they can run on either petrol/diesel or electricity, while electric cars can only run on electricity.
Can Hybrid Cars Be Remapped for Improved Performance?
Yes some hybrid cars can be remapped to improve performance, but that is dependent on a few factors including the type of system and ecu involved. For example, the BMW i8 is a hybrid that can be remapped with great effect, so if you have a hybrid and wish to enhance it further contact MPG Tuning for details.
Should I Buy a Hybrid Car?
That depends on your needs and preferences. If you do a lot of long-distance driving, a hybrid car might not be ideal since they typically have shorter ranges than traditional petrol/diesel cars. However, if you do mostly city driving, a hybrid car could save you money on fuel costs in the long run.
We hope this article has helped answer some of your questions about hybrid cars! As you can see, there are pros and cons to owning one but ultimately it comes down to personal preference. If you're thinking about buying a hybrid car, be sure to do your research so that you can make the best decision for your needs. Thanks for reading!
IMI Certified Tuning Specialist

MPG Tuning Ltd
Unit 44 Rumerhill Business Estate
Cannock, Staffordshire, WS11 0ET
www.mpgtuning.co.uk
www.remappingstaffordshire.co.uk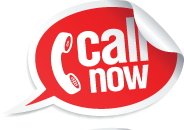 Tel: 01543 466662
MPG Tuning Offer Professional ECU Remap and Tuning services including but not limited to ECU Remapping, EGR Delete, DPF Solutions, VAG Emissions Recall Scandal Rollback, Tricore Processor Programming, Boot Mode, and Traditional Chip Tuning.


MPG Tuning is based in Cannock Staffordshire but serves customers from further afield typically from the following areas, Lichfield, Burntwood, Rugeley, Stafford, Brownhills, Walsall, Wolverhampton, Birmingham, Tamworth plus many more areas throughout the West and East Midlands.
© Copyright MPG Tuning 2018 – Monitored by OC-RiS