Ford Ranger Remap – How MPG Tuning in Cannock, Staffordshire Can Help You
It's no secret that Ford Rangers are one of the most popular models of pickup trucks available. But did you know that with a professional remap, you can get even more out of your Ford Ranger? At MPG Tuning in Cannock, Staffordshire, we specialise in remapping vehicles to improve performance and boost fuel economy.
In this blog post, we'll take a look at why you should consider getting a professional to remap your Ford Ranger, as well as why using MPG Tuning is the right choice when it comes to remapping.
What Benefits Does a Professional Remap on a Ford Ranger Deliver?
When it comes to remapping your Ford Ranger, there are numerous benefits that you can enjoy. Some of these include:
Significant improvement in driving pleasure – With a professional remap for your Ford Ranger, you can enjoy improved acceleration, safer overtaking, and less gear changing. You'll also be able to make use of improved load carrying and towing ability and removal of flat spots so that you can make the most out of every journey.
10-20% better MPG Typically – A professional remap from MPG Tuning can result in up to 20% better fuel economy than before - giving you more bang for your buck!
Improved acceleration – With an improved engine map from MPG Tuning, your vehicle will be able to accelerate faster and feel more responsive under the pedal. This makes driving more enjoyable and allows you to get where you need to go quicker.
Safer overtaking – An optimised engine map means that your vehicle will have improved power delivery which makes it easier (and safer) to overtake other vehicles on the road.
Improved load carrying & towing ability – By optimising engine mapping for your vehicle's specific needs, we can help ensure that it performs better when it comes time for loading up or pulling something behind it. This ensures that you don't have any problems when taking care of business or heading off on a weekend adventure with friends or family.
Less gear changing – An optimised engine map means that there will be less gear changing needed during acceleration which makes driving smoother and more enjoyable overall.
Removal of flat spots - If your vehicle has any areas where it feels like it "flatlines" during acceleration then our team at MPG Tuning can help fix this issue by optimising the engine map for smoother power delivery throughout the entire range of RPMs.
A massive smile every time you press the accelerator - Last but not least - with an optimised engine map from us at MPG Tuning, you can rest assured knowing that every time you press down on the accelerator pedal there will be an added smile on your face!
Why Using MPG Tuning in Cannock, Staffordshire is a Good Choice?
At MPG Tuning in Cannock Staffordshire, we specialise in helping customers get an optimised engine map for their vehicles so they can get the most out of them. We have over 400 genuine 5-star customer reviews as well as 17 years of experience so we know how important customer service is when dealing with such an important service like remapping engines.
We also have extensive experience with virtually all models within the Ford range so no matter what type of vehicle you own we should be able to provide expert assistance when it comes time for getting an optimised engine map set up just right!
Whether you're looking to improve performance or gain better fuel efficiency with your Ford Ranger - getting a professional remap from our experienced technicians at MPG Tuning in Cannock Staffordshire could be just what's needed! Our knowledgeable staff are always happy to answer any questions so give us a call today if there's anything else we can help with! Thanks for reading about why getting a professional remap from us at MPG Tuning is beneficial for improving performance or gaining better fuel efficiency with your Ford Ranger.
IMI Certified Tuning Specialist

MPG Tuning Ltd
Unit 44 Rumerhill Business Estate
Cannock, Staffordshire, WS11 0ET
www.mpgtuning.co.uk
www.remappingstaffordshire.co.uk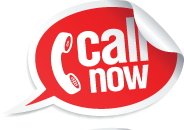 Tel: 01543 466662

MPG Tuning Offer Professional ECU Remap and Tuning services including but not limited to ECU Remapping, EGR Delete, DPF Solutions, HHO Carbon Cleaning, VAG Emissions Recall Scandal Rollback, Tricore Processor Programming, Boot Mode, and Traditional Chip Tuning.


MPG Tuning is based in Cannock Staffordshire but serves customers from further afield typically from the following areas, Lichfield, Burntwood, Rugeley, Stafford, Brownhills, Walsall, Wolverhampton, Birmingham, Tamworth plus many more areas throughout the West and East Midlands.
© Copyright MPG Tuning 2018 – Monitored by OC-RiS