Worth £54.41
with every Remap completed in November 2020
Get a Remap Quote Here
Mini Detailing Pack Includes
ELIMIN 8 PH Neutral Wheel Cleaner and Fallout Remover x1 Fast Effective Wheel Cleaner, Fallout & Iron Remover, PH Balanced, Non-Acid Non-Alkaline, Safe to Use on Entire Exterior, Red Colour Alert System, Stinks but Very Effective, Bottle: Spray Top (500 ML)
PREMIER DETAILING SPRAY x1 Use for Final Showroom Shine, Apply to Freshly Detailed Vehicle, Removes Fingerprints and Dust, Removes Dressing Overspray, Can also be used as a drying agent for a freshly washed vehicle, simply spray, on a wet vehicle, rinse again and dry with leather or, quality microfibre cloth., Bottle: Spray Top (500 ML)
UNIVERSAL VINYL & TYRE DRESSING x1 High-Quality Silicone Restoration Spray, Vinyl or Rubber, Interior and Exterior Trim, Tyres, Mudflaps, Bumpers, Vinyl Trim and Rubber Mats, Lightly Fragranced, Bottle: Spray Top (500 ML)
SOFT DETAILING BRUSH x3 Car detailing brush tool with hangable hole handle for vehicles exterior or interior cleaning jobs, 2cm x 5cm x 22cm, Ideal for interior or exterior cleaning jobs including wheels, vents, trims, seat creases, badges, emblems, engine bay and other area's, The bristles are soft, durable, and flexible to remove dirt in tight spaces, Round wooden handle with plastic collar, Anti-slip handles offer a comfortable grip, Keep your brushes handy and accessible with the unique handle hanging holes.
DETAILING SPONGE TYRE AND VINYL APPLICATOR x1 Made of Composite PE Material, Easy to Clean and Dry, Long Service Life, Sponge Won't Scratch any Delicate surfaces, Multifunctional Waxing Cleaning Sponge, After use, Wash in Warm Soapy Water, Rinse and Squeeze Dry, Shaped Edges Handy for Tight Corners, Firm Yellow Hand Grip, 9.5x 5.5 x 4cm, Limited availability no substitute available.
ULTRA PLUSH MICROFIBRE CLOTHS – MULTIPLE USES x1 Lift and trap dirt and moisture, Leave a clean, dry and polished surface, Safe to use on cars, motorcycles, aircraft, or boats, Environmentally friendly, require little to no water, reducing waste, Especially good at cleaning without the use of chemicals, Dimensions: H 40.6cm x W 40.6 cm
ULTRASOFT PREMIUM MICROFIBRE DETAILING CLOTH x1 Ultrasoft, Double Sided, Thick and Quick Drying, Microfibre Cleaning Cloth Towel, Super Soft Perfect for Auto Detailing, Can Absorb up to Almost 8 Times Their Weight in Liquid, Can be Machine Washed and Tumble Dried, Perfect for Washing, Waxing, Buffing, Polishing and Drying, 500GSM 60x29cm
Get Your Quote Today - We even have a 4-month payment option to help you spread the cost Get a Remap Quote Here

CONTACT US TODAY START SAVING TOMORROW
WHY DRIVE A STANDARD VEHICLE - When you can enjoy a vastly improved driving experience from just £73 per month over 4-month plan

𝐎𝐕𝐄𝐑 250 ⭐️⭐️⭐️⭐️⭐️ "𝐆𝐞𝐧𝐮𝐢𝐧𝐞" 𝐂𝐮𝐬𝐭𝐨𝐦𝐞𝐫 𝐑𝐞𝐯𝐢𝐞𝐰𝐬 𝐚𝐜𝐫𝐨𝐬𝐬 𝐆𝐨𝐨𝐠𝐥𝐞 𝐚𝐧𝐝 𝐅𝐚𝐜𝐞𝐛𝐨𝐨𝐤 www.googlempg.co.uk

Why should you choose MPG Tuning? www.whympg.co.uk
Spread The Cost with Our 4 Month PAYMENT PLAN

With prices starting from only £73 per month on our 4-month payment plan, you can enjoy all of the benefits shown above Now rather than saving up.

"Vehicle Dependent" In some cases, your Saving On Fuel will actually cover the cost of your remap over a year or less, in which case the remap and associated benefits are effectively FREE...

⭐️⭐️⭐️⭐️⭐️ Over 250 Genuine 5 STAR REVIEWS

TRIED & TESTED Data Calibrations Guarantee Mechanically Safe, Yet Impressive Results.

WHY DRIVE A STANDARD VEHICLE when you can vastly improve driving enjoyment and fuel efficiency?

Why should you choose MPG Tuning? www.whympg.co.uk

IMI Certified Tuning Specialist

MPG Tuning Ltd
Unit 44 Rumerhill Business Estate
Cannock, Staffordshire, WS11 0ET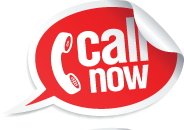 01543 466 662



MPG Tuning Offer Professional ECU Remap and Tuning services including but not limited to ECU Remapping, EGR Delete, DPF Solutions, VAG Emissions Recall Scandal Rollback, Tricore Processor Programming, Boot Mode and Traditional Chip Tuning.





MPG Tuning is based in Cannock, Staffordshire, but serve customers from further afield typically from the following areas, Lichfield, Burntwood, Rugeley, Stafford, Brownhills, Walsall, Wolverhampton, Birmingham, Tamworth plus many more areas throughout the West and East Midlands.
© Copyright MPG Tuning 2020 – Monitored by OC-RiS