How can a performance remap improve fuel efficiency?
Imagine having a tap that can deliver a maximum volume of 100 gallons per minute, but you only open it halfway, allowing only 50 gallons of water to flow.
The tap's capacity to allow 100 gallons of water per minute does not guarantee that it will do so; it depends on how much you turn the tap.
Similarly, although your engine has the potential to produce significantly more power than the standard version, the amount of fuel consumed is determined by your control over the throttle, which acts like a tap.
When an engine is remapped, it may consume more fuel if driven aggressively. However, if you drive with fuel economy in mind, the remap's extra efficiency will manifest in the form of improved miles per gallon (MPG).
This situation is a win-win because you have access to more power when needed for maneuvers like overtaking. Yet, during normal driving conditions, the remap's advantage will translate into additional fuel savings in the form of improved MPG.
Don't settle for the ordinary when you can have the extraordinary. Contact MPG Tuning today and let us take your vehicle to new heights of performance. Get ready to feel the adrenaline rush every time you step on the accelerator pedal.

Trust the experts at MPG Tuning, where performance meets perfection! 🏁💨
IMI Certified Tuning Specialist

MPG Tuning Ltd
Unit 44 Rumerhill Business Estate
Cannock, Staffordshire, WS11 0ET
www.mpgtuning.co.uk
www.remappingstaffordshire.co.uk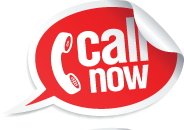 Tel: 01543 466662
MPG Tuning Offer Professional ECU Remap and Tuning services including but not limited to ECU Remapping, EGR Delete, DPF Solutions, VAG Emissions Recall Scandal Rollback, Tricore Processor Programming, Boot Mode, and Traditional Chip Tuning.


MPG Tuning is based in Cannock Staffordshire but serves customers from further afield typically from the following areas, Lichfield, Burntwood, Rugeley, Stafford, Brownhills, Walsall, Wolverhampton, Birmingham, Tamworth plus many more areas throughout the West and East Midlands.
© Copyright MPG Tuning 2018 – Monitored by OC-RiS