How to Help Avoid DPF Filter Failure
If you own a diesel vehicle, you've probably heard of Diesel Particulate Filters (DPFs). These filters are essential in keeping your car or van emission system running smoothly and efficiently. However, they can often fail due to a lack of maintenance or misuse. In this blog post, we'll take a look at how to help avoid DPF filter failure so that you can keep your car running well for longer.
Avoid Short Journeys
DPFs work best when the engine is up to temperature, which usually takes about 20 minutes of driving. Therefore, it is best to avoid short journeys as much as possible. This is especially important during winter months when temperatures may be too low for the DPF system to reach the required temperature and trigger regeneration.
It's also important to have a carbon clean at least once per year. This helps keep your engine and emission system free of soot buildup that can lead to filter blockage or failure over time. You can have your car serviced by an authorized professional or use a DIY kit if you prefer.
The Benefits of Forced Regeneration
If you do have short trips regularly, it will become necessary to force a passive regeneration occasionally. To do this, take a 20 minute trip at 2500-3000 RPM on the motorway if possible – aim for a constant speed if you can.
By doing this, you will allow the DPF system to reach the temperature required for regeneration. The more short journeys you take in between forced regenerations, the more often you should induce regeneration using this method.
Diesel Particulate Filter Failure Will Lead To Expensive Replacements
Finally, it's important to remember that failure to take care of your DPF will eventually lead to blockage and expensive replacement work – not only will it cost money but it could cause additional damage too! Taking some simple steps such as avoiding short journeys where possible and having regular carbon cleans will help ensure your DPF runs smoothly for years without any issues.
In conclusion, caring properly for your Diesel Particulate Filter (DPF) is essential in order to keep your car running efficiently and avoid expensive repairs or replacements down the line. Following basic best practices such as avoiding short journeys, especially in winter, having regular carbon cleans and forcing passive regenerations on occasion are all great ways of making sure that your DPF runs smoothly with no issues! Remember - taking care of your car now will save you time and money later.
IMI Certified Tuning Specialist

MPG Tuning Ltd
Unit 44 Rumerhill Business Estate
Cannock, Staffordshire, WS11 0ET
www.mpgtuning.co.uk
www.remappingstaffordshire.co.uk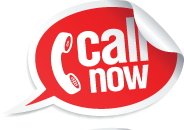 Tel: 01543 466662
MPG Tuning Offer Professional ECU Remap and Tuning services including but not limited to ECU Remapping, EGR Delete, DPF Solutions, VAG Emissions Recall Scandal Rollback, Tricore Processor Programming, Boot Mode, and Traditional Chip Tuning.


MPG Tuning is based in Cannock Staffordshire but serves customers from further afield typically from the following areas, Lichfield, Burntwood, Rugeley, Stafford, Brownhills, Walsall, Wolverhampton, Birmingham, Tamworth plus many more areas throughout the West and East Midlands.
© Copyright MPG Tuning 2018 – Monitored by OC-RiS