How To Tell If Your DPF Is Clogged
Is My DPF Blocked? Here's How to Find Out.
A diesel particulate filter (DPF) is an important part of your car or van's exhaust system. The DPF works by trapping soot and preventing it from being released into the environment. This helps reduce air pollution, but over time the filter can become blocked with soot, reducing efficiency and leading to costly repairs. So how do you know if your DPF is blocked? Read on to learn what signs could indicate a blocked DPF and what you should do next.
Warning Lights
The first sign that your DPF might be blocked is a warning light that appears on your dash display. Different vehicles have different symbols, but generally, this will be an orange or red engine symbol with an exclamation mark inside. If this light appears, you'll need to take action as soon as possible - ideally within 24 hours - or you may risk permanent damage to your vehicle.
Regeneration Cycles
Your vehicle has an onboard computer that performs regular regeneration cycles on the DPF to keep it running smoothly and prevent it from becoming blocked. If these regeneration cycles are unable to burn off enough soot then you may find that they occur more regularly than usual - this could also indicate that there is something wrong with your filter and it needs attention from a professional as soon as possible in order to avoid further damage or costly repairs later down the line.
Conclusion:
In summary, if your dashboard warning light comes on or you notice any black smoke or soot around the exhaust system then it's likely that there is something wrong with your vehicle's diesel particulate filter (DPF). It's important not to ignore any potential signs of blockage as they could lead to costly repairs if left unresolved - instead, take action quickly by either inspecting the area yourself (if comfortable doing so) or taking it in for a professional inspection at a local car garage where experienced mechanics can help diagnose and repair any issues related to your vehicle's DPF quickly and efficiently before further damage occurs!
IMI Certified Tuning Specialist

MPG Tuning Ltd
Unit 44 Rumerhill Business Estate
Cannock, Staffordshire, WS11 0ET
www.mpgtuning.co.uk
www.remappingstaffordshire.co.uk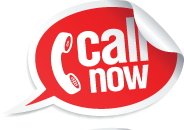 Tel: 01543 466662
MPG Tuning Offer Professional ECU Remap and Tuning services including but not limited to ECU Remapping, EGR Delete, DPF Solutions, VAG Emissions Recall Scandal Rollback, Tricore Processor Programming, Boot Mode, and Traditional Chip Tuning.


MPG Tuning is based in Cannock Staffordshire but serves customers from further afield typically from the following areas, Lichfield, Burntwood, Rugeley, Stafford, Brownhills, Walsall, Wolverhampton, Birmingham, Tamworth plus many more areas throughout the West and East Midlands.
© Copyright MPG Tuning 2018 – Monitored by OC-RiS