Looking for Rolling Road / Dyno Tuning in Staffordshire
Smoke and Mirrors
The idea of "dyno live tuning" is a controversial topic in the automotive tuning community often championed by keyboard warriors that simply do not understand the subject. The concept of dyno live tuning suggests that a tuner can make real-time adjustments to a vehicle's engine calibration while it is running on a dynamometer (dyno). The idea is that the tuner can monitor the vehicle's performance and adjust the tune to optimize it for maximum power or drivability.
Armchair Experts or The Bloke Down The Pub
Some of the armchair experts we see on forums say things like "I'd only ever get my vehicle live remapped properly on a dyno". Live tuning an OEM ECU is a myth, a production car with a standard OEM ECU (Engine Control Unit) cannot be tuned whilst the vehicle is running.
Live Tuning Myth
Live tuning whilst on a rolling road/dyno, with the rare exception of specialized stand-alone ECUs, piggyback ECUs or emulators and can only be carried out when the engine not running, however, we often see misleading marketing that suggests otherwise. If a company has a dyno they of course have to justify the use of one, even if that means some make-believe benefits.
A dyno/ rolling road is simply used for measuring the power output, however, it's essential when developing a true custom tune for a vehicle and can take several days to do so, during this time they would also be data logging air-fuel ratios, engine knock, boost, exhaust gas temperatures and so on to ensure that the new parameters are safe.
This is very specialist work, there are no qualifications for tuning, and just owning a dyno rarely means the facility has the skills to recalibrate OEM ECUs to a good standard. In most cases, they offer a remap with before and after dyno runs (referred to as pulls), and are often agents to trusted international tuning development houses that provide a data programming service to companies like us.

It would be like reinventing the wheel if the development has already been done and then someone with a dyno but not the knowledge starts fiddling with the parameters that have taken many hours to perfect.

Perfecting a tune for a particular engine requires a high level of investment in state-of-the-art equipment, software, and experienced programmers.

Simply having a dyno doesn't mean that the tuner has a high degree of expertise and often doesn't even do the tuning themselves. Personally, I would prefer some additional power provided by a tune that is safe, widely tested, and proven!
Some people do like to have the piece of paper either to compare results with their friends or convince themselves about the new power output of their engine, but the real test is on road/track performance. We don't drive a piece of paper, do we?
How Accurate Are the Results from a Rolling Road?
A dyno is a good tool for comparing before and after results from a tune, however, across different manufacturers and types of dyno, results will vary wildly, but of course, dyno results are easy to cheat with so many variables, it makes it very easy to manipulate the figures in order for a company to promote their software as one that gives better results.
DSPORT Magazine carried out extensive tests across different makes of dyno and the results were up to 12% difference in the gains made, their conclusion was "While dyno figures provide a great point of reference, trying to compare the figures from one dyno to another is futile."
A very important thing to consider is the competence of the operator is the entering of a correction factor, which needs to account for air pressure, tyre pressure, fuel quality, temperature, and humidity amongst other things to attempt to provide the same results, whatever time of day you take it.
Dyno testing should certainly not be used to compare one car against another or to compare the same vehicle across different dynos, especially given the variation between dynos and user inputs, even the tension used to strap the car down, and consistency with how the operator uses the accelerator opens the results up to manipulation, something as simple as how sharply the operator presses the accelerator can have a significant impact on the results.
Our tuning is dyno developed and proven in bespoke state-of-the-art development facilities, by some of the most experienced companies and individuals in the business, after 17 years in the business I would have had a dyno a long time ago if I believed they were truly beneficial.

Apart from anything else putting any car on a dyno is inherently dangerous, both to the car generally but in particular to the engine.

Of course, most cars don't explode on the dyno, but some do! Is that a risk you really want to take for the sake of a piece of paper that might not even be accurate anyway?
IMI Certified Tuning Specialist

MPG Tuning Ltd
Unit 44 Rumerhill Business Estate
Cannock, Staffordshire, WS11 0ET
www.mpgtuning.co.uk
www.remappingstaffordshire.co.uk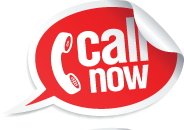 Tel: 01543 466662
MPG Tuning Offer Professional ECU Remap and Tuning services including but not limited to ECU Remapping, EGR Delete, DPF Solutions, VAG Emissions Recall Scandal Rollback, Tricore Processor Programming, Boot Mode, and Traditional Chip Tuning.


MPG Tuning is based in Cannock Staffordshire but serves customers from further afield typically from the following areas, Lichfield, Burntwood, Rugeley, Stafford, Brownhills, Walsall, Wolverhampton, Birmingham, Tamworth plus many more areas throughout the West and East Midlands.
© Copyright MPG Tuning 2018 – Monitored by OC-RiS