MPG Tuning Staffordshire's Premier ECU Remapping Service Provider
In the realm of ECU remapping and tuning services, quality, and experience should always be valued above attractive price tags. Unfortunately, many individuals have fallen into the trap of slick advertising and cheap pricing offered by amateurs in the tuning industry. This has led to a surge in remap reversal and repair jobs for unsuspecting customers.
However, amidst this sea of unscrupulous providers, MPG Tuning in Cannock has emerged as the go-to ECU remapping service provider in Staffordshire. With over 400 genuine five-star reviews and an impressive 17 years of industry experience, MPG Tuning stands apart from the rest.
A Reputation Built on Quality and Experience
MPG Tuning's rise to prominence can be attributed to its unwavering commitment to delivering top-quality service and its extensive industry experience. With over 17 years of operation, they have honed their skills and expertise to ensure that every remap they perform is executed with precision and care. Their reputation is solidified by their impressive track record of satisfied customers, as evidenced by their large number of genuine five-star reviews.
The Pitfalls of Choosing Amateurs
Choosing an amateur remap provider based solely on price can lead to disastrous consequences. Amateurs often prioritize cutting corners on quality and correct procedures to offer seemingly attractive pricing. Their misleading advertising may claim expertise and quality that they simply do not possess. Unfortunately, it is the customers who solely focus on price rather than researching their remap provider that are most likely to fall victim to these fly-by-night operators.
The Dangers of Inexperienced Remapping
Amateurs in the tuning industry not only lack the necessary experience but also often utilize incorrect procedures and low-quality tools. This can result in poor remap results or even render vehicles inoperable. In contrast, MPG Tuning's extensive experience and commitment to quality ensure that each remap is carried out with the utmost care. Their skilled technicians employ advanced diagnostic equipment and adhere to industry-standard procedures, guaranteeing optimal results without compromising the vehicle's integrity.
The Importance of Research
To avoid falling prey to inexperienced providers, it is crucial for individuals seeking ECU remapping services to conduct thorough research. Looking beyond the price, prospective customers should scrutinize the reputation, experience, and customer reviews of the remap service provider. By doing so, they can make an informed decision and protect themselves from the risks associated with amateur operators.
Why MPG Tuning Stands Out
MPG Tuning has earned its position as the go-to ECU remapping service provider in Staffordshire due to its commitment to quality, customer satisfaction, and extensive industry experience. Their impressive track record of over 400 genuine five-star reviews speaks volumes about their expertise and professionalism. By choosing MPG Tuning, customers can have peace of mind, knowing that their vehicle is in the hands of seasoned professionals who prioritize quality and customer service above all else.
Conclusion
In the world of ECU remapping, MPG Tuning has firmly established itself as Staffordshire's premier service provider. With 17 years of industry experience and a wealth of satisfied customers, they have set a benchmark for quality and reliability. While amateurs in the tuning industry may entice customers with cheap pricing, the consequences of choosing them can be dire. It is vital for vehicle owners to prioritize research, reputation, and experience when selecting an ECU remapping service provider. By choosing MPG Tuning, customers can rest assured that their vehicle is in safe hands and will experience optimal results.
IMI Certified Tuning Specialist

MPG Tuning Ltd
Unit 44 Rumerhill Business Estate
Cannock, Staffordshire, WS11 0ET
www.mpgtuning.co.uk
www.remappingstaffordshire.co.uk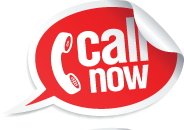 Tel: 01543 466662
MPG Tuning Offer Professional ECU Remap and Tuning services including but not limited to ECU Remapping, EGR Delete, DPF Solutions, VAG Emissions Recall Scandal Rollback, Tricore Processor Programming, Boot Mode, and Traditional Chip Tuning.


MPG Tuning is based in Cannock Staffordshire but serves customers from further afield typically from the following areas, Lichfield, Burntwood, Rugeley, Stafford, Brownhills, Walsall, Wolverhampton, Birmingham, Tamworth plus many more areas throughout the West and East Midlands.
© Copyright MPG Tuning 2018 – Monitored by OC-RiS