Non-OEM Downpipes and Reliability Issues
Non-OEM (Original Equipment Manufacturer) car downpipes can potentially cause reliability issues. Here are some reasons why aftermarket downpipes may lead to reliability concerns:
Fitment and Quality: Non-OEM downpipes may not be designed and manufactured to the same standards as original parts. Poor fitment or lower-quality materials can result in leaks, rattling, or premature failure, leading to reliability problems.
Durability: Aftermarket downpipes may not have the same level of durability as OEM components. They may be more susceptible to corrosion, cracking, or heat-related issues, reducing their overall lifespan.
Engine Management and Emissions: Some aftermarket downpipes may not be properly designed to work with the vehicle's engine management system and emissions control systems. This can lead to issues with engine performance, increased emissions, and potential check engine light (CEL) illuminations.
Impact on Warranties: Modifying a vehicle with non-OEM parts, including downpipes, can void the manufacturer's warranty. If any issues arise with the vehicle's engine or exhaust system, the warranty coverage may be denied due to the modifications.
Emissions Compliance: Aftermarket downpipes may not meet emissions standards, especially if they do not have the necessary catalytic converters or other emissions-control components. This can lead to non-compliance with local emissions regulations.
Heat Management: Downpipes are exposed to high temperatures, particularly in turbocharged engines. Non-OEM downpipes that do not handle heat properly can cause heat-related damage to nearby components.
Engine Tuning Requirements: Some aftermarket downpipes may require additional engine tuning to work optimally. If the vehicle is not properly tuned to accommodate the changes in exhaust flow, it may lead to poor performance and reliability issues.
While some car enthusiasts choose aftermarket downpipes for performance gains and improved exhaust sound, it's essential to carefully consider the potential reliability issues and legal implications. If considering modifications to a vehicle's exhaust system, consulting with automotive professionals or experienced tuners can help make informed decisions that balance performance upgrades with reliability and compliance with local regulations.

IMI Certified Tuning Specialist

MPG Tuning Ltd
Unit 44 Rumerhill Business Estate
Cannock, Staffordshire, WS11 0ET
www.mpgtuning.co.uk
www.remappingstaffordshire.co.uk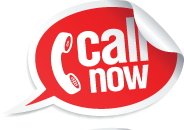 Tel: 01543 466662
MPG Tuning Offer Professional ECU Remap and Tuning services including but not limited to ECU Remapping, EGR Delete, DPF Solutions, VAG Emissions Recall Scandal Rollback, Tricore Processor Programming, Boot Mode, and Traditional Chip Tuning.


MPG Tuning is based in Cannock Staffordshire but serves customers from further afield typically from the following areas, Lichfield, Burntwood, Rugeley, Stafford, Brownhills, Walsall, Wolverhampton, Birmingham, Tamworth plus many more areas throughout the West and East Midlands.
© Copyright MPG Tuning 2018 – Monitored by OC-RiS