Problematic BMW Engines with a Reputation for Breaking Down
BMW, a renowned car brand founded in Munich in 1916, has established itself as a leader in the automotive industry. With its impressive lineup of cars that combine luxury, advanced technology, and stylish design, BMW has become a symbol of success and status.
While BMW engines are generally known for their power, endurance, and quality, there have been instances where certain engine models have experienced notable problems. Some specific engine issues have been observed in the BMW 320d 2.0 Diesel, 520D 2.0 Diesel, and X5 330D 3.0 Diesel variants.
The BMW 320d 2.0 Diesel engines, particularly the N47D20A and N47D20C variants, have been prone to timing chain problems. These issues arise when the crankshaft sprockets damage the timing chain, leading to engine performance issues. The timing chain failure can eventually result in engine breakdown, necessitating either an engine replacement or costly repairs.
Similar timing chain problems have also affected the BMW 520d 2.0 Diesel engines, specifically the N47D20A and N47D20C variants. The crankshaft sprockets in these engines cause wear on the timing chain, potentially resulting in chain snapping or jumping, and subsequent engine damage.
The BMW X5 330D 3.0 Diesel engines, including the N57D30A, N57D30B, and N57D30C variants, have experienced more extensive problems compared to the previous engine models mentioned. In addition to timing chain issues, misalignment of the crankshaft sprockets can cause severe engine damage. When the timing chain breaks, it may jam other engine components, leading to costly repairs or even engine replacement.
Furthermore, some variants of the BMW X5 330D 3.0 Diesel engines have exhibited manufacturing defects in the crankshaft sprockets. This flaw causes damage to the timing chain and can result in chain failure or breakage, leading to significant engine damage.
Another issue affecting the BMW X5 330D 3.0 Diesel engines involves the spring installed in the turbo wastegate. Improper lubrication can cause the turbo to fail, impacting the functionality of the wastegate. Consequently, the turbo may be damaged, and the wastegate can become either fully or partially open, affecting engine performance.
It's worth noting that the BMW X5 330D 3.0 Diesel engines, specifically the M57D30 (306D3) and M57D30 (306D5) variants, have also been associated with turbo and injector failures. These problems often occur due to issues such as dirty or insufficient oil, resulting in reduced engine power and performance.
While these engine issues have been identified in specific BMW models, it is important to recognize that BMW continues to deliver elegance and durability with its vehicles. Addressing these engine problems will further enhance the overall reliability of BMW engines in the future.
IMI Certified Tuning Specialist

MPG Tuning Ltd
Unit 44 Rumerhill Business Estate
Cannock, Staffordshire, WS11 0ET
www.mpgtuning.co.uk
www.remappingstaffordshire.co.uk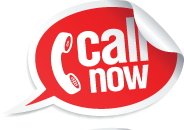 Tel: 01543 466662
MPG Tuning Offer Professional ECU Remap and Tuning services including but not limited to ECU Remapping, EGR Delete, DPF Solutions, VAG Emissions Recall Scandal Rollback, Tricore Processor Programming, Boot Mode, and Traditional Chip Tuning.


MPG Tuning is based in Cannock Staffordshire but serves customers from further afield typically from the following areas, Lichfield, Burntwood, Rugeley, Stafford, Brownhills, Walsall, Wolverhampton, Birmingham, Tamworth plus many more areas throughout the West and East Midlands.
© Copyright MPG Tuning 2018 – Monitored by OC-RiS