Professional BMW Remapping Benefits MPG Tuning Cannock
If you own a BMW car, you've probably heard about remapping. But what does it really mean and what are the advantages? In this blog post, we dive into professional BMW remapping benefits with MPG Tuning Cannock.
What is Remapping?
Remapping is the process of adjusting your engine's software to extract more power from it. This process also involves tweaking other factors such as gearbox timing, torque limiters, and turbo boost pressure. By doing so, you can get more power and performance out of your vehicle.
Benefits of Professional Remapping with MPG Tuning Cannock
MPG Tuning Cannock is one of the most experienced BMW remap services in the UK. Here's a look at some of the benefits their remaps offer:
• Improved Performance – With the right tuning, you can get up to 40% improvement in power and torque depending on your make and model. This means that you can accelerate faster and have more control over your car. With a professional tune-up from MPG Tuning Cannock, you won't experience any jerky movements or unexpected losses in power either, just smooth progressive power all the way through the rev range.
• Better Fuel Efficiency – A professional remap from MPG Tuning Cannock will help reduce consumption levels by up to 20%. This means that even if you're driving long distances, you won't have to worry about running out of fuel or having to refuel frequently. Plus, it helps save money on fuel costs too!
• Enhanced Driving Experience – With an optimised tune-up from MPG Tuning Cannock, your BMW will drive smoother than ever before. The power delivery will be smooth and consistent throughout all gears which makes driving pleasurable and fun!
MPG Tuning for BMW Cars
Professional remapping with MPG Tuning Cannock has plenty of benefits for BMW drivers looking to improve their cars' performance without compromising on fuel efficiency or safety standards. So if you want to get the most out of your BMW without having to pay through the nose for it then give them a try today!
Are you looking for ways to improve the overall performance of your BMW? If so, then you should consider remapping your BMW. Remapping is a process that involves customising and optimising your car's engine control unit (ECU) to maximize its power output and fuel efficiency. MPG Tuning Ltd Staffordshire can help you unlock the full potential of your car's ECU through their specialised BMW remapping services. Let's take a closer look at how they can help you benefit from remapping your BMW.
Improved Performance & Fuel Efficiency when you remap your BMW with MPG Tuning Ltd, you can expect improved performance due to an increase in power output and torque. This boost in power will allow you to accelerate faster and make better use of available gear ratios. Additionally, since this also reduces the amount of fuel used per mile, it helps improve fuel efficiency as well. This means that with proper tuning, you could save up to 10-20% on fuel costs over time!
Enhance Your Driving Experience By taking advantage of MPG Tuning Ltd.'s services for remapping your BMW. You will experience enhanced driving enjoyment due to improved performance and increased fuel efficiency. With a smoother ride and better acceleration, you will be able to drive like never before! MPG Tuning Ltd provides exceptional service and results which is why they have over 400 Genuine 5 Star Customer Reviews
Remapping Is The Most Cost Effective Way to Improve the Performance and Fuel Efficiency of your BMW
Compared to purchasing new parts or replacing old ones for improving performance and fuel economy, remapping your BMW is a much more cost-effective option. Not only does it save money on parts, but it also allows for customizing settings based on individual needs—something that cannot be achieved with new parts or replacements alone! Furthermore, thanks to the savings on fuel costs over time mentioned earlier; remapping pays for itself in no time!
In conclusion, there are numerous benefits associated with remapping a BMW car using MPG Tuning Ltd.'s services in Staffordshire. Improved performance and fuel efficiency are just some of the advantages that come along with this service while cost savings make it even more attractive. So, if you want to take advantage of all these benefits without spending too much money then don't hesitate—get your BMW remapped today!

IMI Certified Tuning Specialist

MPG Tuning Ltd
Unit 44 Rumerhill Business Estate
Cannock, Staffordshire, WS11 0ET
www.mpgtuning.co.uk
www.remappingstaffordshire.co.uk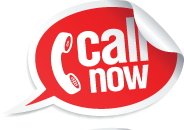 Tel: 01543 466662
MPG Tuning Offer Professional ECU Remap and Tuning services including but not limited to ECU Remapping, EGR Delete, DPF Solutions, VAG Emissions Recall Scandal Rollback, Tricore Processor Programming, Boot Mode, and Traditional Chip Tuning.


MPG Tuning is based in Cannock Staffordshire but serves customers from further afield typically from the following areas, Lichfield, Burntwood, Rugeley, Stafford, Brownhills, Walsall, Wolverhampton, Birmingham, Tamworth plus many more areas throughout the West and East Midlands.
© Copyright MPG Tuning 2018 – Monitored by OC-RiS