Pros and Cons of Remapping a Car
Remapping a car is the process of modifying the engine's electronic control unit (ECU) to improve performance, fuel efficiency, or both. This can be done by changing the engine's parameters, including but not limited to, ignition timing, fuel quantity, turbo pressure and associated limiters, to increase horsepower and torque.
However, before deciding whether to remap your car, it's important to weigh the pros and cons. In this article, we'll explore the benefits and drawbacks of remapping a car.
Pros: "Assuming your remap is done by an experienced professional"
Increased Performance: Remapping can improve your car's performance by increasing its power and torque output. This can result in faster acceleration and higher top speeds, making your car more fun to drive as well as safer for overtaking.
Improved Fuel Efficiency: Remapping can also improve your car's fuel efficiency, as the engine will be more efficient at using fuel. This can result in lower fuel consumption, which can save you money on petrol or diesel.
Better Driving Experience: A remapped car can provide a smoother and more responsive driving experience, as the engine will be optimised for better performance. This can make driving more enjoyable, particularly on long journeys.
Customizable: Remapping allows you to customize your car's performance to your specific needs and preferences. For example, you can increase power for better acceleration or improve fuel efficiency for longer journeys.
Cons:
Voided Warranty: Remapping can void your car's warranty, as it involves making modifications to the engine. This means that any issues that arise with the engine may not be covered by the manufacturer's warranty.
Potential Damage: Remapping can put extra strain on the engine and other components of the car. This can lead to premature wear and tear, which can result in costly repairs, this point, in particular, is why you should choose a professional with the necessary experience and ability.
Higher Insurance Costs: Remapping can result in higher insurance costs, as the car will be considered a higher risk due to the increased performance. This can make insurance more expensive, particularly for younger drivers.
In conclusion, remapping a car can offer a range of benefits, including improved performance and fuel efficiency. However, it's important to consider the potential drawbacks, such as voided warranties, potential damage, higher insurance costs, and legal issues. If you do decide to remap your car, it's important to choose a reputable and experienced tuner who can provide a safe and reliable remap.


IMI Certified Tuning Specialist

MPG Tuning Ltd
Unit 44 Rumerhill Business Estate
Cannock, Staffordshire, WS11 0ET
www.mpgtuning.co.uk
www.remappingstaffordshire.co.uk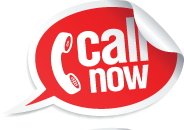 Tel: 01543 466662
MPG Tuning Offer Professional ECU Remap and Tuning services including but not limited to ECU Remapping, EGR Delete, DPF Solutions, VAG Emissions Recall Scandal Rollback, Tricore Processor Programming, Boot Mode, and Traditional Chip Tuning.


MPG Tuning is based in Cannock Staffordshire but serves customers from further afield typically from the following areas, Lichfield, Burntwood, Rugeley, Stafford, Brownhills, Walsall, Wolverhampton, Birmingham, Tamworth plus many more areas throughout the West and East Midlands.
© Copyright MPG Tuning 2018 – Monitored by OC-RiS