Remap or Tuning Box? What's the Difference and Which is Best?
When it comes to getting the most out of your vehicle's engine, you may have come across two terms—remapping and tuning boxes. While they both sound similar, there are key differences that make one more effective and reliable than the other. In this blog post, we will break down what exactly a remap and a tuning box are, what their respective benefits and drawbacks are, and which one is best for your vehicle.
What is a Remap?
A remap is when an expert technician reprograms or "remaps" your vehicle's ECU (engine control unit). This involves writing new hardcoded instructions for your vehicle, covering a wide range of parameters including limiters like boost and torque.
Depending on the vehicle in question a remap could alter 40-50 different parameters in the map data, offering extremely fine and accurate changes to enhance your vehicle's performance and efficiency.
What Is a Tuning Box?
A tuning box is a device that allows you to change certain settings on your engine without having to physically reprogram the ECU itself. The tuning box tricks the ECU into thinking that certain settings are different from what they are, to increase performance.

While this can be helpful in some situations, tuning boxes cannot provide the same level of detail as a professional remap because they do not write new parameters into the engine management software like manufacturers would with a remapping update process.

Although some tuning boxes do improve performance up to a certain rev range, they cannot overcome hardcoded limiters within the engine management software. That means that when the extra power delivered reaches a level where limiters kick in, the tuning box cannot deliver any more torque or power but on the other hand a professional remap can because the software has been given new instructions including allowing more torque or boost for example.
Benefits & Drawbacks of Remaps & Tuning Boxes
Remaps provide superior results compared to tuning boxes due to their ability to rewrite instructions into the ECU as opposed to simply tricking it into thinking something else. However, remapping does require an experienced professional who knows exactly how to adjust parameters without damaging your engine or compromising its safety features.
Tuning boxes offer very limited customization options, They also don't require professional installation but be aware that sometimes even higher quality ones cannot always deliver accurate results due to incorrect calibration or poor installation methods used by inexperienced technicians who don't understand all aspects of these devices properly.
Additionally, since tuning boxes rely on tricking rather than rewriting instructions into the ECU, they often cause errors within its settings which can result in unexpected problems down the line with reliability issues among other things so bear this in mind too when considering whether or not this type of upgrade is worth it for your particular vehicle model or engine set-up requirements.
Conclusion
In conclusion, both remap, and tuning boxes have their pros and cons depending on what kind of upgrade you're looking for; however, if you want maximum performance gains without any risk then opting for a professional remap would be best overall. Remaps offer superior results compared with tuning boxes thanks to their ability to rewrite instructions directly into your vehicle's ECU rather than simply tricking it with devices like tuning boxes.
IMI Certified Tuning Specialist

MPG Tuning Ltd
Unit 44 Rumerhill Business Estate
Cannock, Staffordshire, WS11 0ET
www.mpgtuning.co.uk
www.remappingstaffordshire.co.uk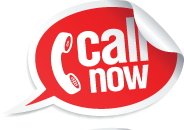 Tel: 01543 466662
MPG Tuning Offer Professional ECU Remap and Tuning services including but not limited to ECU Remapping, EGR Delete, DPF Solutions, VAG Emissions Recall Scandal Rollback, Tricore Processor Programming, Boot Mode, and Traditional Chip Tuning.


MPG Tuning is based in Cannock Staffordshire but serves customers from further afield typically from the following areas, Lichfield, Burntwood, Rugeley, Stafford, Brownhills, Walsall, Wolverhampton, Birmingham, Tamworth plus many more areas throughout the West and East Midlands.
© Copyright MPG Tuning 2018 – Monitored by OC-RiS