Remapping Your Vehicle - How Much BHP Will You Get?
If you're looking to get more power from your vehicle, remapping could be the perfect solution.

But how much bhp can you expect?

The answer depends on what type of car or van you have, and the results can range from a 20-30% increase in bhp and torque to an impressive 100% increase in some cases.

Read on for an overview of why some vehicles offer greater power increases than others and when you'll feel the power.
Why Do Some Vehicles Offer Greater Power Increases?
The answer is simple - some manufacturers offer different variants of the same engine with detuned software variations. This means that if you own one of these vehicles with a lower power variant, they can be remapped up to and even beyond the higher power version.
When Do I Feel the Power?

This extra performance is available across the rev range, particularly at low revs and in the mid-range. A typical 30-70 mph acceleration test will show a noticeable improvement "as much as 1.5 to 2 seconds or more, with a good remap (again this is dependant on your car).

You'll also find that your car will have better fuel efficiency, as well as improved torque delivery which helps when overtaking or pulling away from junctions quickly.
Conclusion: Remapping your vehicle is a great way to get more power for less money but should only be done by experienced professionals at companies like MPG Tuning Ltd in Staffordshire.

With 1000's of remaps under their belts, 17 years of experience, and over 400 Genuine 5 Star Customer reviews you can relax and enjoy your new ride.

Depending on what type of car or van you have, you can expect anywhere from a 20-30% increase in bhp and torque to as much as 100%. If you're looking for more performance from your vehicle without having to break the bank, remapping could be just what you need!

IMI Certified Tuning Specialist

MPG Tuning Ltd
Unit 44 Rumerhill Business Estate
Cannock, Staffordshire, WS11 0ET
www.mpgtuning.co.uk
www.remappingstaffordshire.co.uk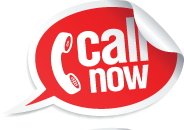 Tel: 01543 466662
MPG Tuning Offer Professional ECU Remap and Tuning services including but not limited to ECU Remapping, EGR Delete, DPF Solutions, VAG Emissions Recall Scandal Rollback, Tricore Processor Programming, Boot Mode, and Traditional Chip Tuning.


MPG Tuning is based in Cannock Staffordshire but serves customers from further afield typically from the following areas, Lichfield, Burntwood, Rugeley, Stafford, Brownhills, Walsall, Wolverhampton, Birmingham, Tamworth plus many more areas throughout the West and East Midlands.
© Copyright MPG Tuning 2018 – Monitored by OC-RiS