SAVING The Planet 1 Mile At A Time
Is Global Warming Real?
There is a lot of argument about Global Warming if it is man-made or part of a natural cycle and what can or should be done about it.

Regardless Of Your Opinion
Whatever side of the argument you are on and whatever your opinion on the cause or reality of Global Warming, its easy for everyone to see and understand how we are polluting our planet and seeing a dramatic reduction in animal and plant life.
Whether Or Not You Care About Global Warming
Now You May or May Not care about the environment, but it is going to affect you in one way or another.
Reality
The reality is that the push to get us all in electric vehicles (right or wrong) is on and it will be unrelenting, as governments push for uptake in electric vehicles intensifies, owners of vehicles with combustion engines and going to come under increasing financial pressure to change.

Increasing Taxes
This will be one of the main instruments world governments will use to try and beat everyone into submission, car tax and fuel prices will all be pushed up and eventually, the price differential between running a petrol or diesel vehicle V and the electric vehicle will diminish enough to push more drivers into change.


Are Electric Vehicles Really Good For The Environment?
Everyone has a view on this subject, with many arguing that the environmental impact of manufacturing electric vehicles actually negates any benefits they offer, but that won't stop governments pushing their agenda.

Diminishing Tax Revenues
One of the major factors for governments is the diminishing tax revenues they will experience as more and more "Tax Exempt" electric vehicles hit the roads, but you can rest assured that they will want to recoup those losses by raising taxes elsewhere and of course the target will be owners of vehicles with combustion engines.

Of course, once the majority of people are driving electric vehicles, all those tax exemptions will disappear overnight, have a think about that.

In summary, there is very little you can do to stop the onslaught of the electric vehicle era, but what you can do is make the most of a bad situation.

Transition Period
While we live through the transition period, called progress in the name of the environment and whether you agree with it or not you can reduce the financial pressure of rising fuel prices and taxes.


Tuned For Optimal Efficiency
Regardless of your stance on Global Warming or Its Causes, you can do your bit to help by reducing the amount of fuel you use and Actually Save Money at the same time.

An Engine At Optimal Efficiency Helps The Planet, But It also SAVES YOU MONEY "That's Right You Can Do A Bit To Help The Planet and Save money Too"


Pay Monthly Save As You Pay
Reduce your fuel consumption by 10-20% "OR More" which is not only beneficial to the environment, but to your pocket too!

Petrol Station 30p a Litre Cheaper
Imagine finding a petrol station that offered fuel at 30p per litre less than anywhere else, would you go there or just carry on paying over the odds?

Stupid Question Right
No One in their right mind wants to pay over the odds for something when there is the option to pay less for exactly the same.

Justification for finding and spending £200 - £300
Finding and justifying spending £200- £300 is a lot for most people, especially when budgets are tight.

WHAT IF?
What if you could actually benefit from a service that vastly improved your driving experience and "Importantly Saved You Money" at the same time, yet you paid out less for it each month, than it saved you?

NOW YOU CAN Have Your Cake and Eat it Too
MPG Tuning can expertly, recalibrate the software that controls your vehicle's engine performance and efficiency to improve performance and fuel efficiency from just £25 pm.


Will This Pay For Itself
Depending on how much you spend on fuel every month, this service can actually pay for the service and in some cases actually put more money in your pocket too.

Example
If you are already spending as little as £125 pm on petrol or diesel a 20% improvement in MPG would cover £25 pm cost.

If you were spending £200 pm on petrol or diesel a 20% improvement in MPG would cover £25 pm cost plus an additional Net Saving of £15 pm
The figures shown above are examples only, every individual will differ, based on their individual circumstances.


Contact Us Today Start Saving Tomorrow
WHY DRIVE A STANDARD VEHICLE - When you can enjoy a vastly improved driving experience from just £25 per month

𝐎𝐕𝐄𝐑 𝟏𝟖𝟎 ⭐️⭐️⭐️⭐️⭐️ "𝐆𝐞𝐧𝐮𝐢𝐧𝐞" 𝐂𝐮𝐬𝐭𝐨𝐦𝐞𝐫 𝐑𝐞𝐯𝐢𝐞𝐰𝐬 𝐚𝐜𝐫𝐨𝐬𝐬 𝐆𝐨𝐨𝐠𝐥𝐞 𝐚𝐧𝐝 𝐅𝐚𝐜𝐞𝐛𝐨𝐨𝐤

Why should you choose MPG Tuning? www.whympg.co.uk

Spread The Cost with Our 12 Month PAYMENT PLANS

With prices starting from only £22.50 per month on our 12-month payment plan, you can enjoy all of the benefits shown above Now rather than saving up.

"Vehicle Dependent" In some cases, your Saving On Fuel will actually cover the £22.50 monthly payment, in which case the remap and associated benefits are effectively FREE...

⭐️⭐️⭐️⭐️⭐️ Over 170 Genuine 5 STAR REVIEWS

TRIED & TESTED Data Calibrations Guarantee Mechanically Safe, Yet Impressive Results.

WHY DRIVE A STANDARD VEHICLE when you can vastly improve driving enjoyment and fuel efficiency?

Why should you choose MPG Tuning? www.whympg.co.uk

IMI Certified Tuning Specialist

MPG Tuning Ltd
Unit 44 Rumerhill Business Estate
Cannock, Staffordshire, WS11 0ET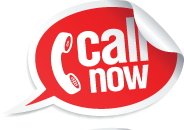 Tel: 01543 466662

MPG Tuning Offer Professional ECU Remap and Tuning services including but not limited to ECU Remapping, EGR Delete, DPF Solutions, VAG Emissions Recall Scandal Rollback, Tricore Processor Programming, Boot Mode and Traditional Chip Tuning.


MPG Tuning is based in Cannock Staffordshire but serve customers from further afield typically from the following areas, Lichfield, Burntwood, Rugeley, Stafford, Brownhills, Walsall, Wolverhampton, Birmingham, Tamworth plus many more areas throughout the West and East Midlands.
© Copyright MPG Tuning 2018 – Monitored by OC-RiS